Before making and receiving calls, let's connect Talkdesk to the tools you already use.
Talkdesk allows you to integrate your account with your CRM, Helpdesk, Sales and other business tools.
Configuring Integrations
To configure an integration, please follow these steps:
Select the Admin section [1].
Select the Integrations tab [2].
Click on Add New Integration [3].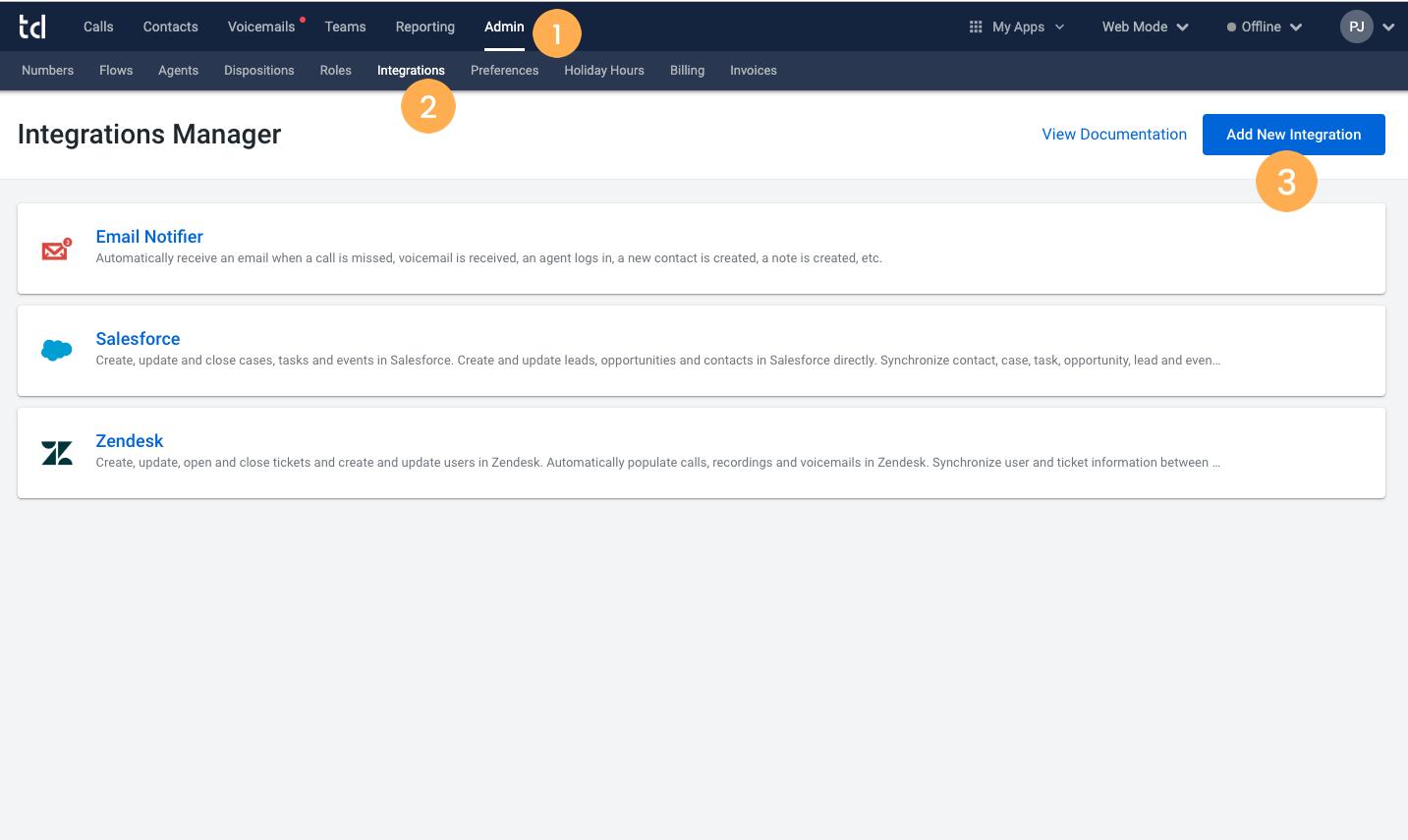 Look for the integration you want to configure and click the corresponding Add Integration [4] button.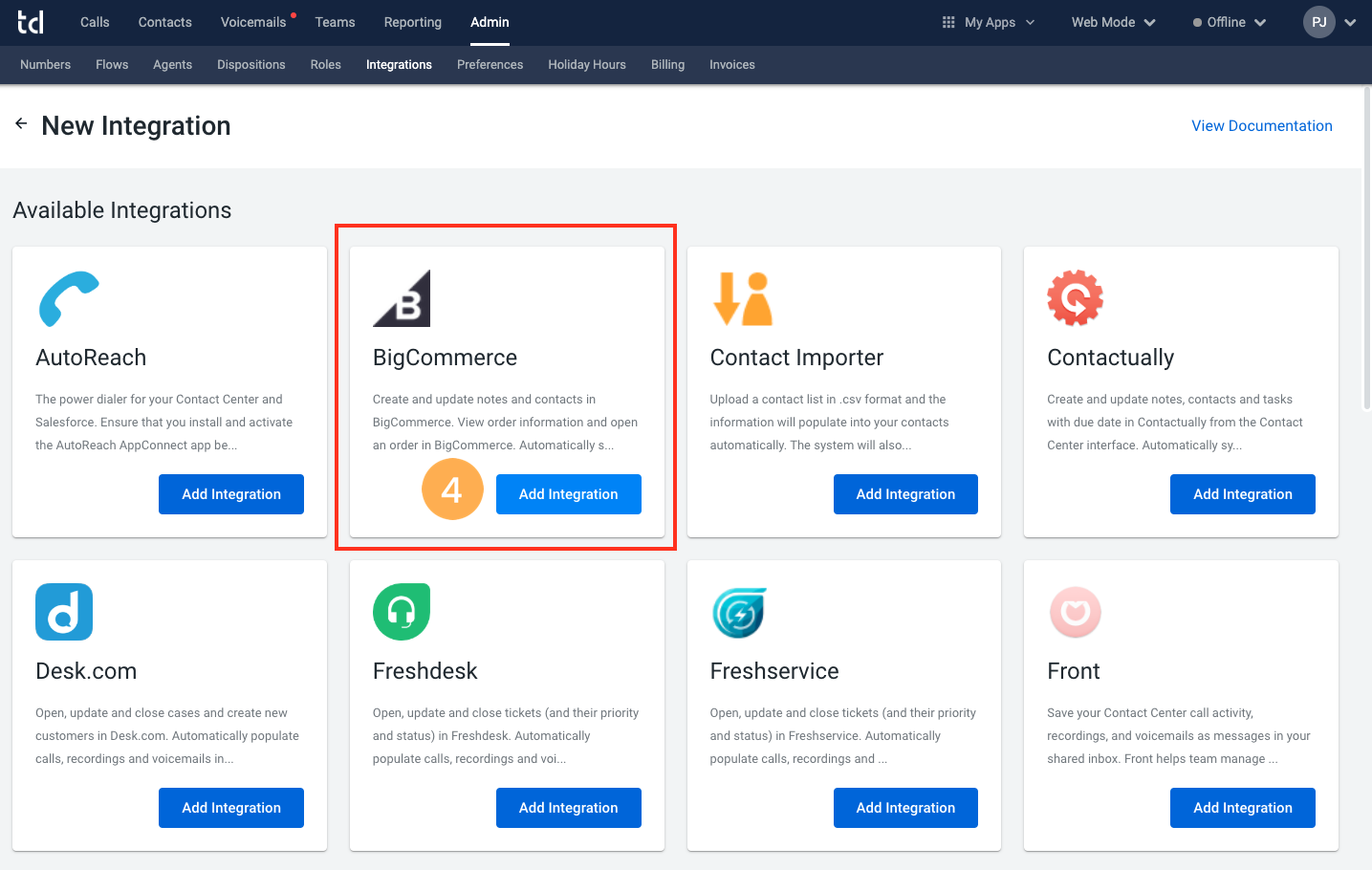 You will be presented with the configuration page of the chosen integration. The configuration options will vary depending on the platform that you are integrating with Talkdesk.
Once an integration is enabled, you can start setting up automated tasks that send information from Talkdesk into your system when certain events occur, such as:
Talkdesk collects and synchronizes contacts and other available information (interactions you had with a particular contact) from your enabled integrations.
Learn more about how to configure and use a particular integration.
Talkdesk Click-to-Call Extension
With Talkdesk's Click-to-Call extension, your agents can use Talkdesk to call customers directly from their favorite Helpdesk, CRM, sales software or any other website. All they need to do is click on a phone number directly from the interface of your favorite software and Talkdesk takes care of the rest. Install the Talkdesk Click-to-Call extension to increase your team's productivity.
Talkdesk Callbar
Talkdesk provides enterprise-level call center functionality from an intuitive interface but you can also have access to this functionality from the systems you already use.
Talkdesk Callbar is an application that allows agents to make and receive calls via Talkdesk from any application they are working in. Follow the installation instructions for your operating system.