Highrise integration setup is quick and easy. No programming is required: just enter your Highrise account information and the integration process is complete.
Follow these steps to activate the integration:
Log into your Talkdesk account as an Administrator.
Click on the 'Admin' section at the top of the page [1]. 
Select the 'Integrations' tab [2] and click on the Highrise 'Connect' button [3].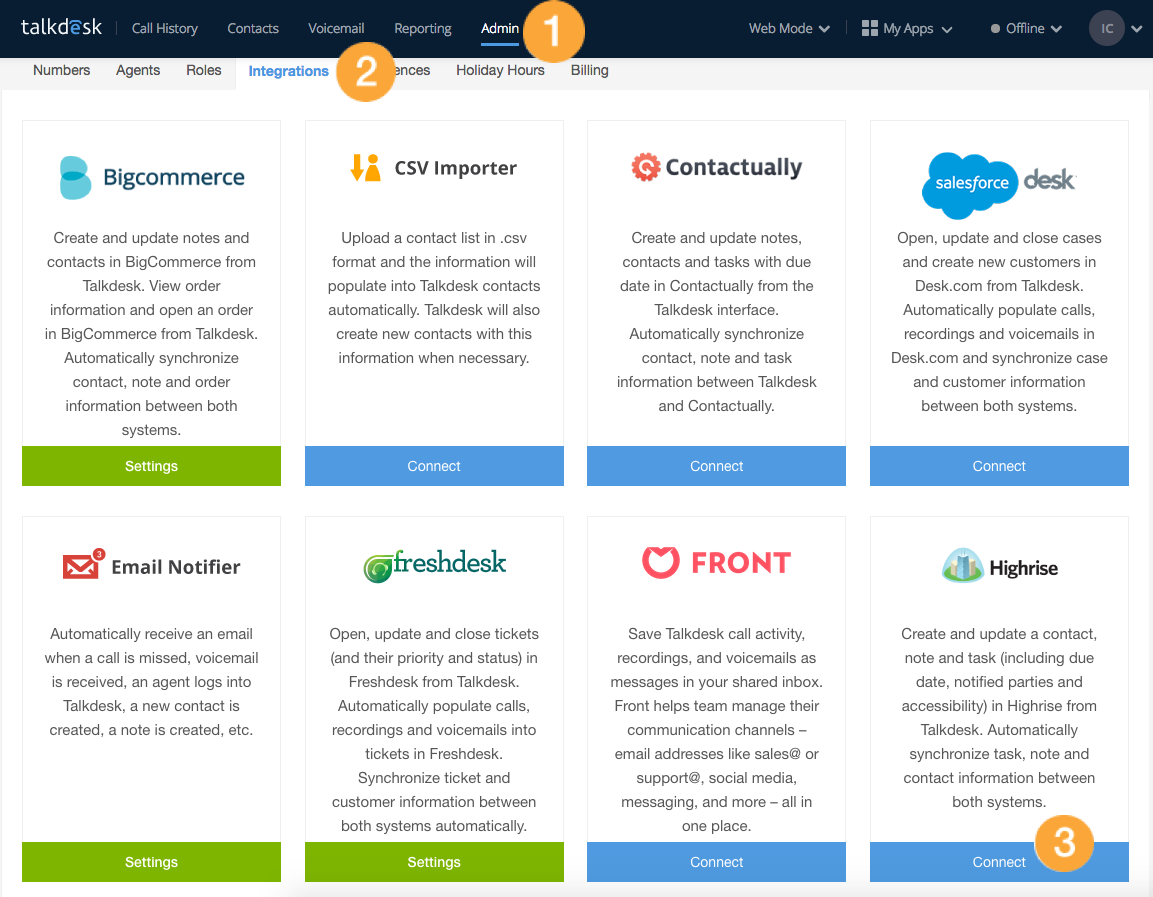 Fill out the form with your Highrise information:
Add your Highrise sub-domain in 'Account Name' [4]. 
Select the appropriate boxes [5] to synchronize contacts, interactions and conversation history.
Click on 'Connect Highrise' [6].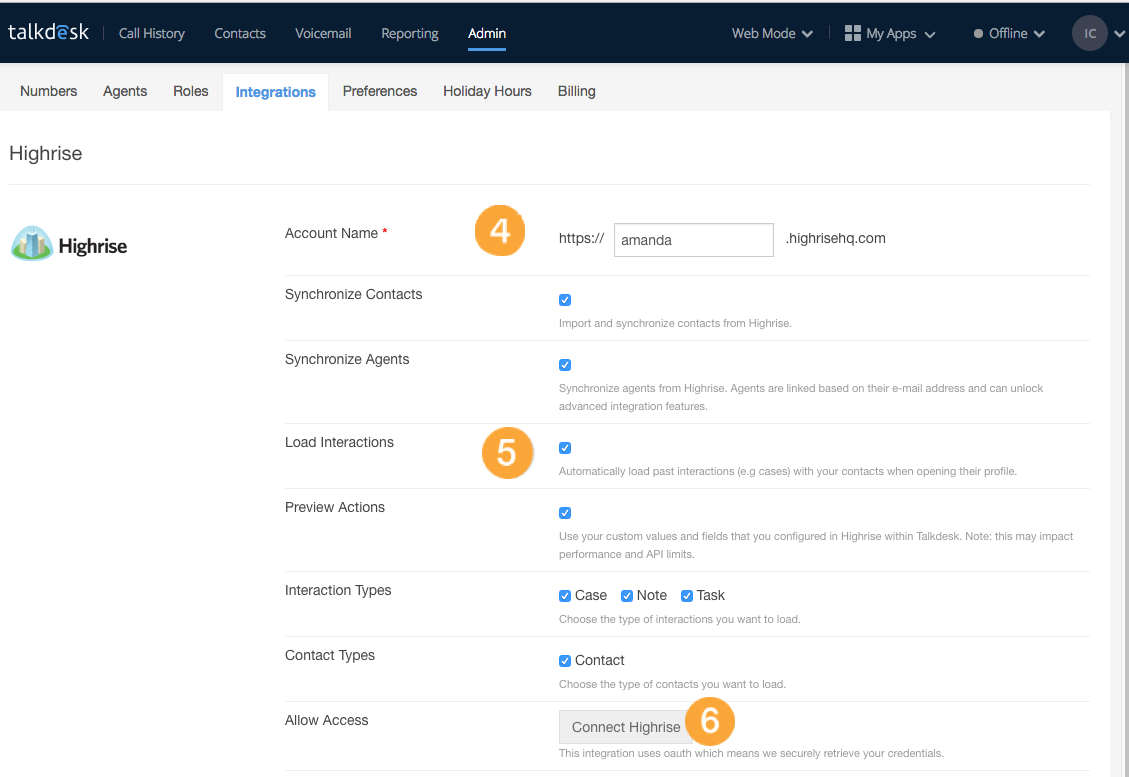 You will be redirected to a new page, where you need to enter your Highrise credentials.
Enter your 'Email or username', and press 'Next' to enter your password [7].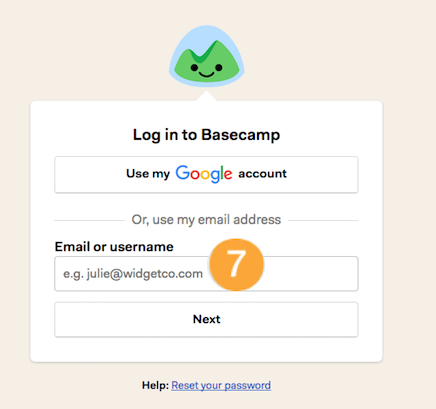 In the next page, select 'Yes, I'll allow access' [8] to give Talkdesk permission into your Highrise account.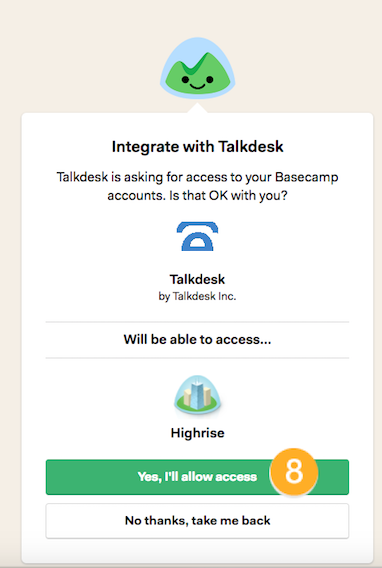 Once this is done, you will see a message from Talkdesk informing that the integration has been set up successfully.
The Talkdesk and Highrise integration is now complete and you can start adding your automations.