Note: The features described below are only available for Talkdesk Classic Inbound Routing. Effective June 21, 2021, Talkdesk Classic Inbound Routing will no longer be available to sell to new customers. New customer accounts will only be able to configure inbound routing behavior through Studio.
Your Greetings tab in Numbers allows you to select, edit, and add a new message: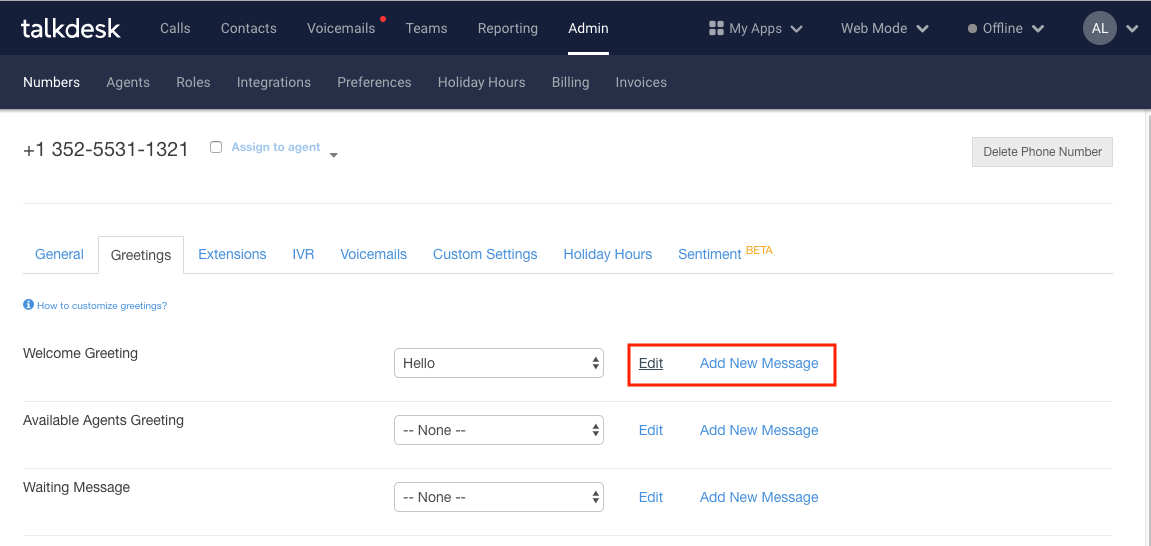 When you hit Edit, it edits that greeting across the whole platform, and any other greeting with that setting will also be updated.
When you hit Add New Message it will create a new preset.