Notes:
These instructions apply to Classic Inbound Routing. To learn how to configure voicemail preferences with Talkdesk Studio

™

, please refer

to

our documentation

.

After a Voicemail greeting is recorded or uploaded through Conversations, Admins must

not

update the Agent's Voicemail greetings message via Talkdesk Classic

(Voicemail / Not Answered Message).

The greeting message must always be updated via Conversations.
When no agent is available to answer a call, the caller will be redirected to voicemail and the "Voicemail / Not Answered Message" will play (even when voicemail is disabled and the caller is not allowed to leave a recording).
To customize the Voicemail Message your callers hear, please follow these instructions: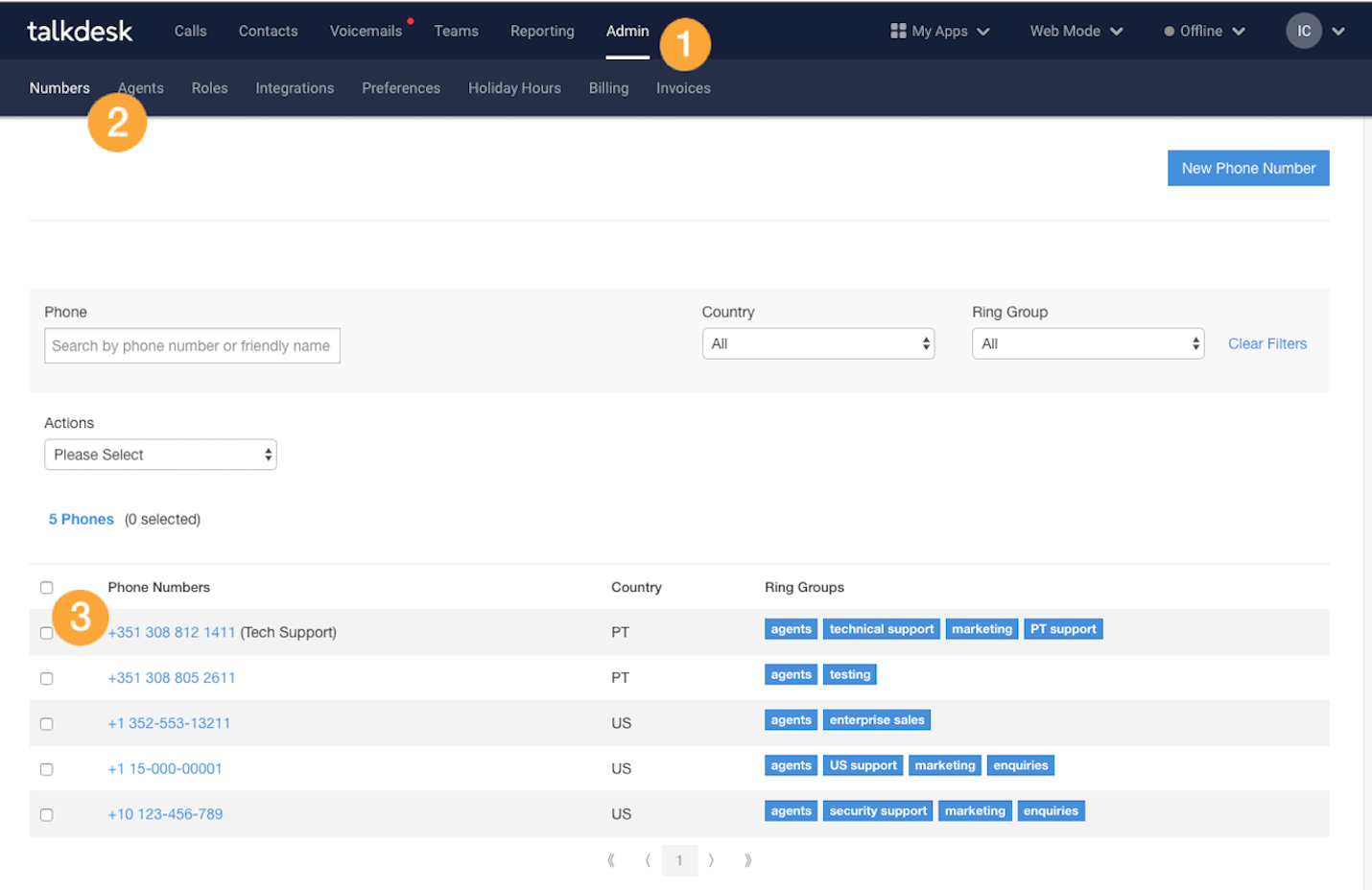 Log in to your Talkdesk account as an administrator.
Select the Admin section [1].
Click on the Numbers tab [2], on the left-hand side.
Click on the phone number for which you would like to configure the customized voicemail message [3].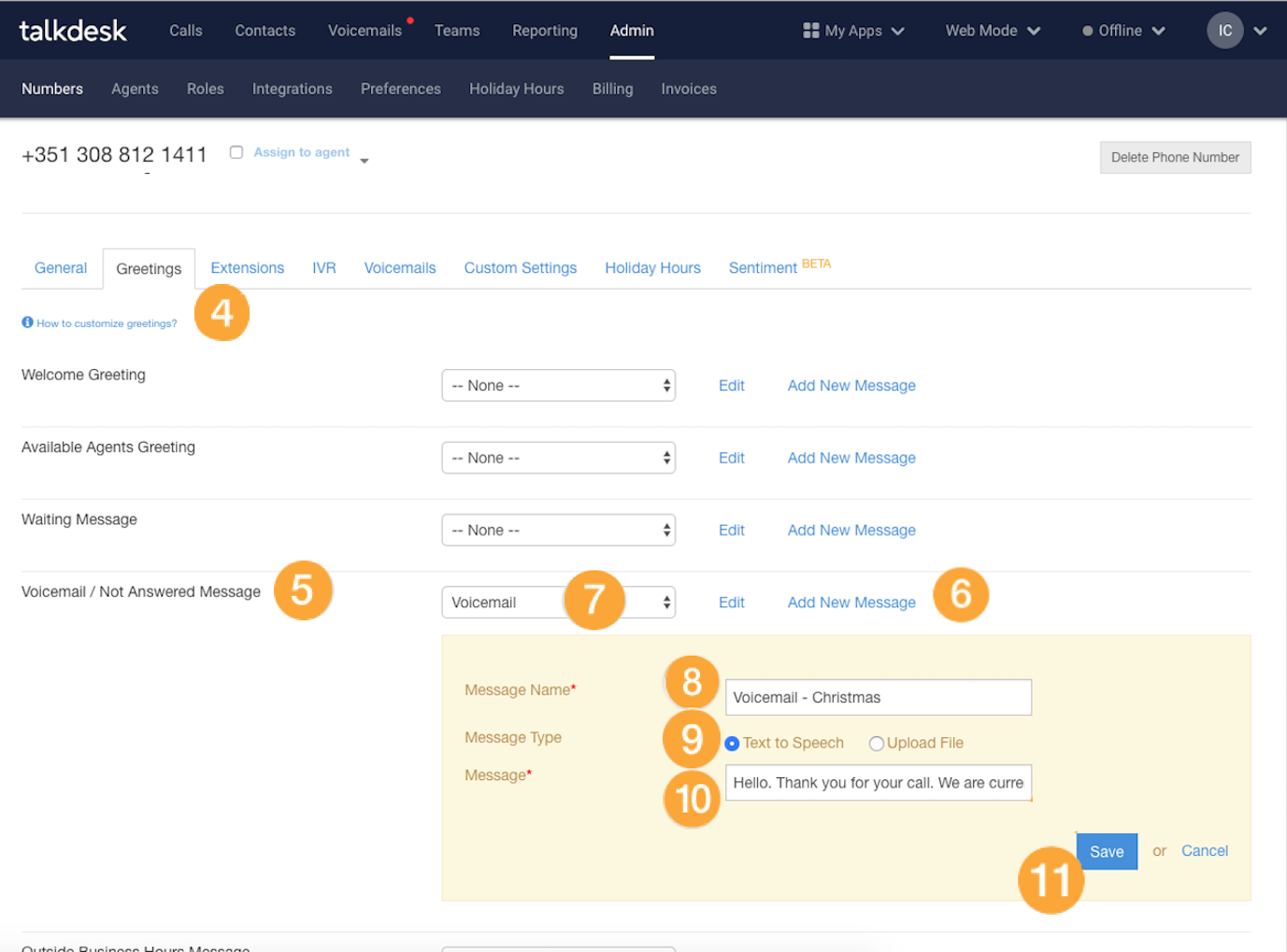 5. Select the Greetings tab [4].
6. Scroll down until you see "Voicemail / Not Answered Message" [5].
7. Add a new message by following the steps below:
Click the Add New Message [6] link. Or, you can choose an already existing message [7].
Assign a name by typing it into the box next to Message Name [8]. This will be the label applied to your Voicemail / Not Answered Message in Talkdesk and will be shown in the dropdown list. Callers will not hear this message's name.
If you would like to type in a message to be converted to an audio voicemail message to play to callers, select Text to Speech [9] and type your message next to the box labeled Message [10].
Alternatively, if you have a pre-recorded message that you would like to play to callers, select Upload File and click the Choose File button. Talkdesk currently supports MP3 and WAV file types. If you have a file saved in another format, you can convert it to a format we support by using this tool.
8. Save your new message [11].
9. Once you have finished, select Save at the bottom of the page.
Important: repeat these steps for each required phone number in your account.