This function allows you to receive phone calls wherever you are, even when you're not at a computer.
In case your administrator configured Talkdesk to allow you to forward calls to an external phone number (mobile or landline), you can review and adjust your personal settings to your needs.
You can decide to take calls on a personal or work, desk or mobile phone number instead of the Talkdesk interface, and also decide when you want to do this: only when you are logged in, only outside of business hours, etc.
To adjust your forward to phone settings: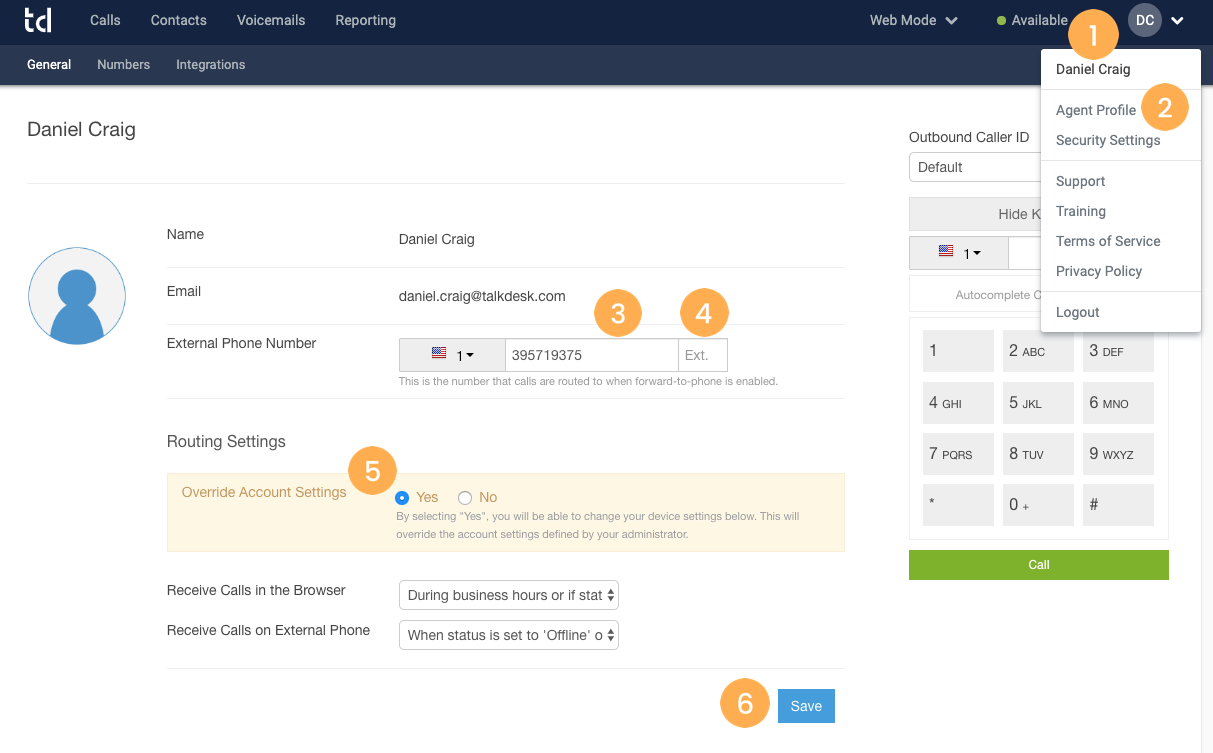 Click your initials in the top-right corner [1] and select "Agent Profile" [2] from the drop-down menu.
Enter your landline or mobile phone number in the "External Phone Number" box [3]. You can also add your extension line number, in case of a work number [4]. 
Note: By default, calls are forwarded to your external phone number according to your administrator's configuration. If you wish to override these settings, make sure to do it carefully, to avoid the risk of calls getting missed due to a misconfiguration:
In the Routing Settings section, tick "Yes" [5] next to 'Override Account Settings'. 
You can then decide how and when to receive calls in your browser, SIP phone, landline or mobile phone.