During a Talkdesk Dialer™ campaign call in Talkdesk Workspace™ > Conversations, you can add the current call's contact number to the "Do Not Call List" (DNCL) associated with the campaign. The number won't be called again before the end of the campaigns currently associated with the DNCL.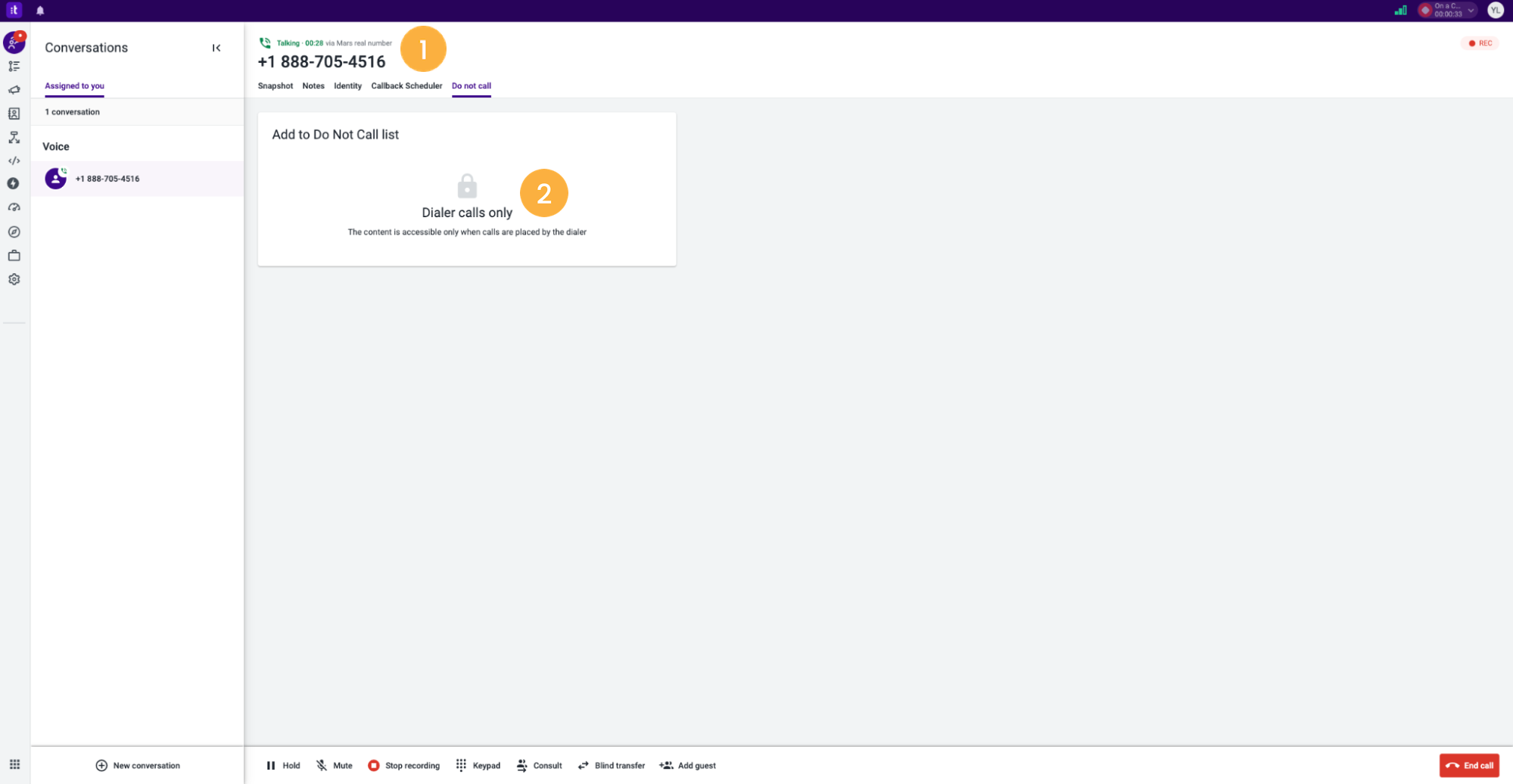 1. You need to be on a campaign call [1], otherwise, you'll see the "Dialer calls only" reminder [2].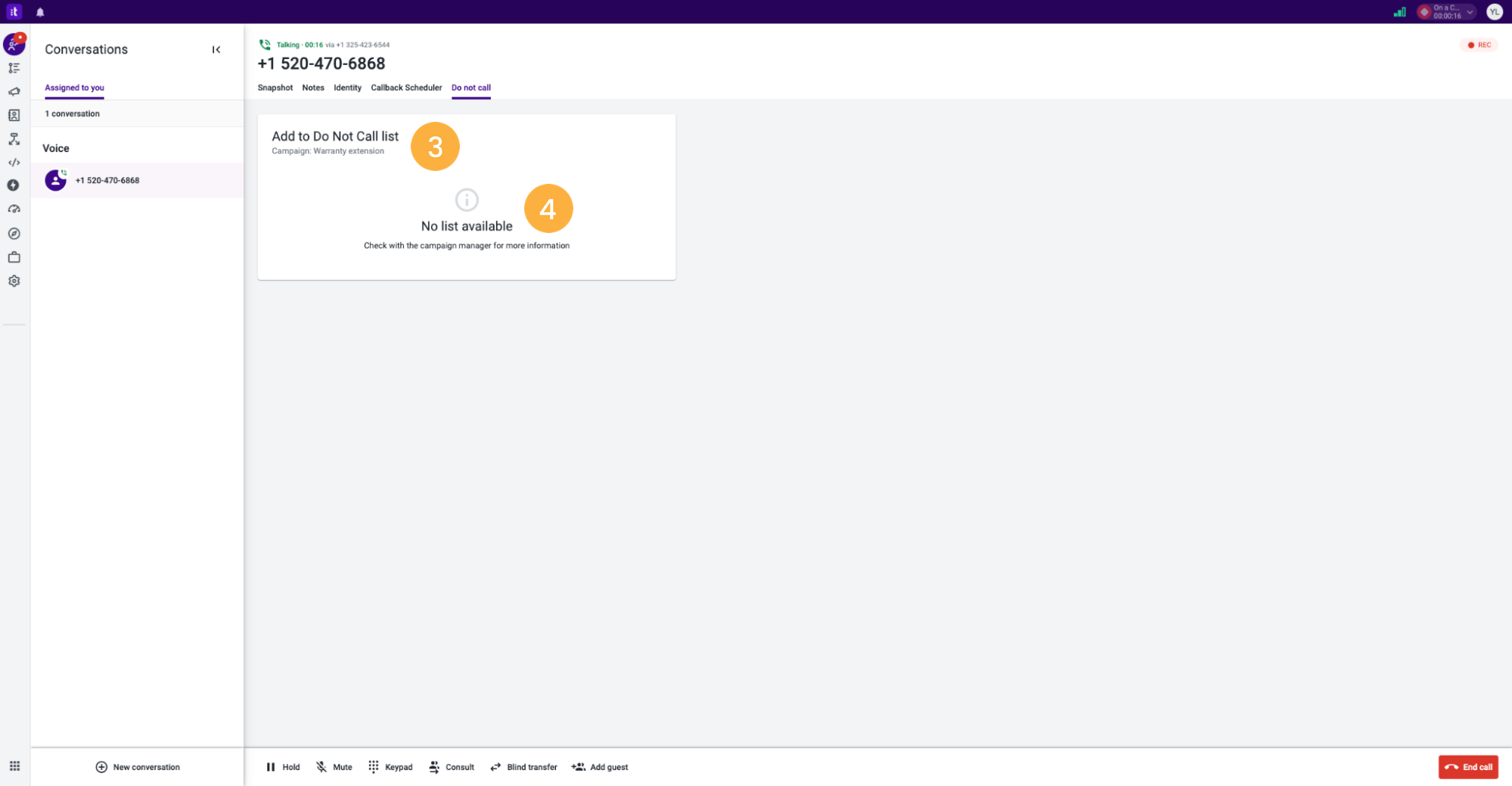 2. Associate the campaign with a DNCL [3], or you'll see the reminder "No list available" reminder [4].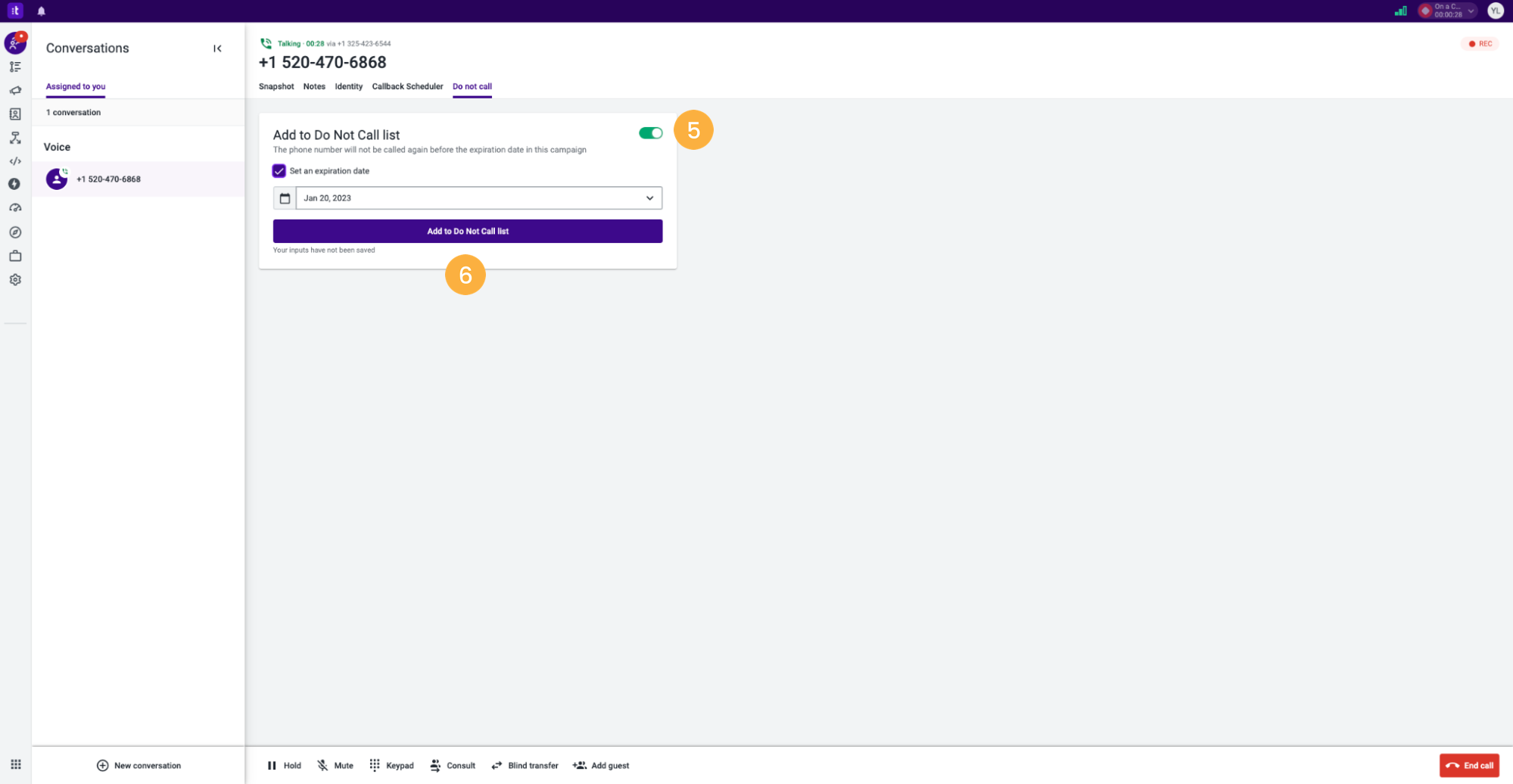 3. Afterward, you see the "Add to Do Not Call list" card, with the toggle off.
4. If you turn on the toggle [5], you can add the record to the associated DNCL [6], with or without an expiration date.
5. Turning off the toggle will delete the added record.
Notes:
You can access the feature while on a call or during the call wrap-up.

If the record doesn't want to be called ever again, then keep "Set an expiration date" unchecked.
If you would like to enable this feature, please reach out to your Customer Success Manager.