The "Jump" component allows you to initiate a specific Flow trigger at a certain moment in the conversational flow. This way, instead of duplicating existing steps in a flow, the conversation designer can simply use the "Jump" component to redirect a component to the initial step of the flow, the "Flow trigger" component.
Follow the steps below to configure the "Jump" component: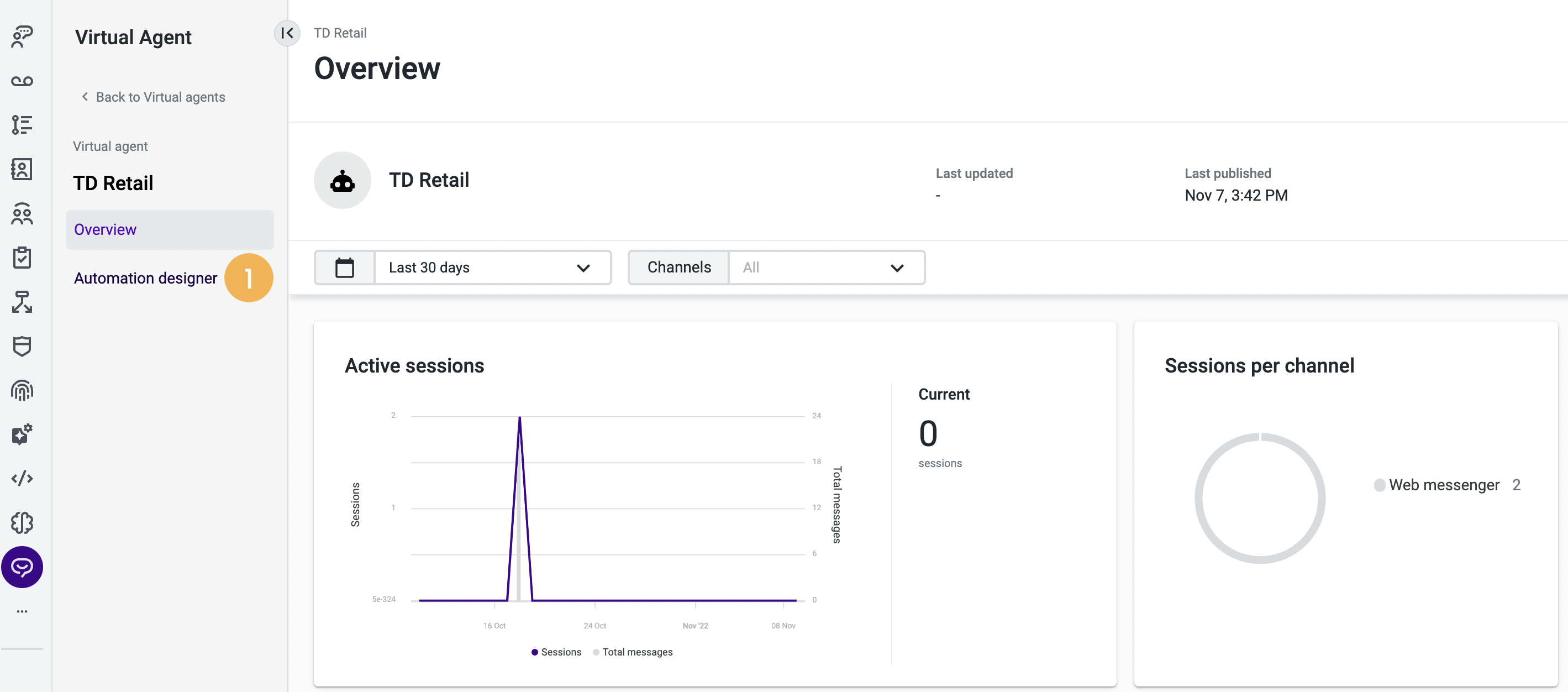 1. Click on a Virtual Agent model and select Automation designer [1].
2. You will be taken to the "Automation Designer" tab inside the "Builder app", where the flow configuration will take place.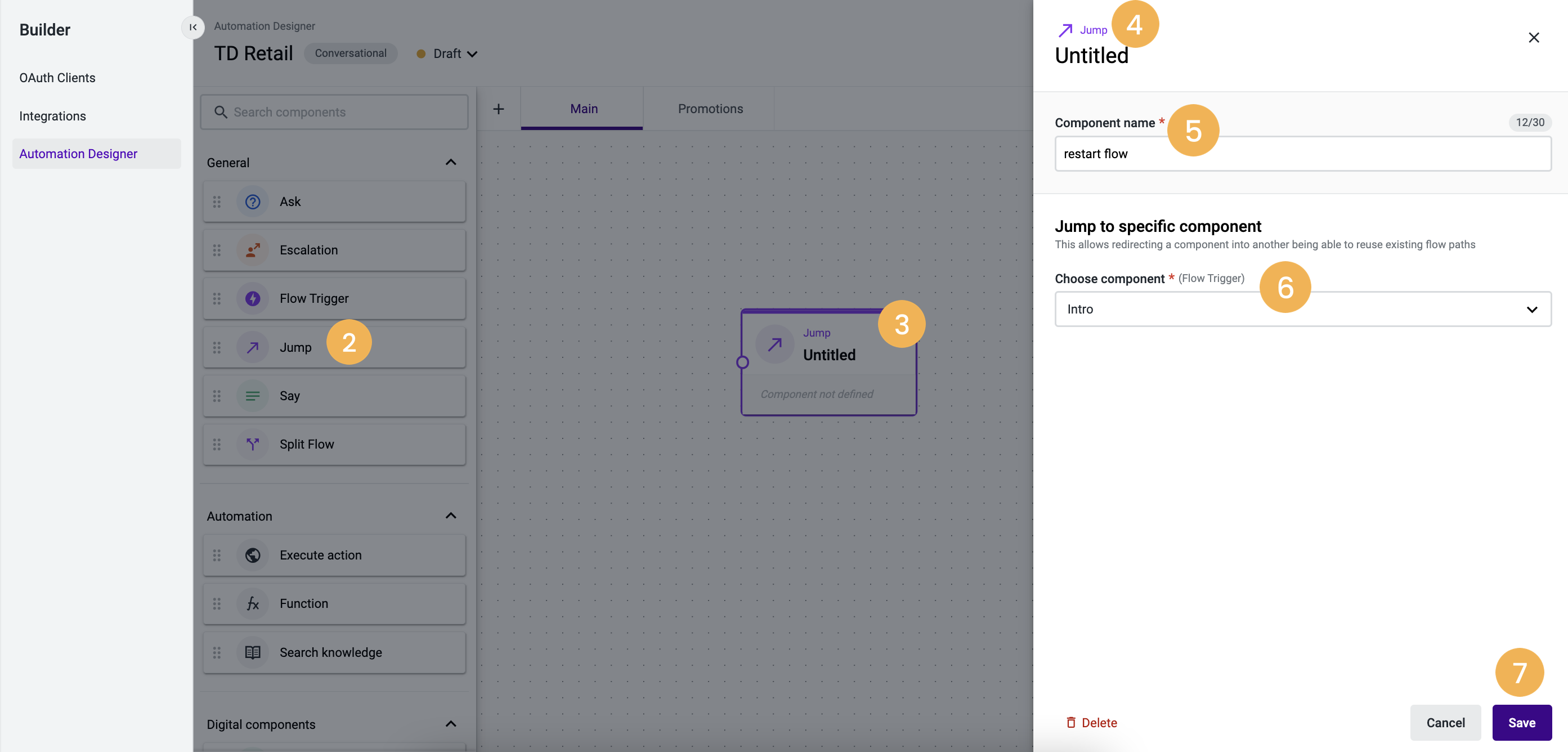 3. Under "General", select the Jump component [2] and then drag it to a canvas on your right side [3].
4. Double-click the component. Then, the component settings panel [4] will appear.
5. Enter the required details of the component:
"Component name"

[5]

: The name of the "Jump" component. It can contain letters, numbers (except as a first character), and underscores, and can be as long as 30 characters.

"Jump to specific component"

[6]

: Select the "Flow trigger" component to which you'd like the flow to be redirected.
6. Click Save [7].
7. After creating the component, you can connect it with another component. Keep in mind that if the component is not directly or indirectly connected to a "Flow Trigger" component, it will be ignored when the flow is executed.
Deleting a Jump Component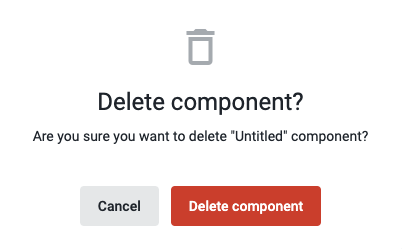 1. On your canvas, click the "Jump" component you want to delete and then press the backspace key (Windows) or the delete key (Mac) on your keyboard. Alternatively, you can double-click the component and select Delete in the side panel that appears.
2. Click Delete component in the dialog to confirm the deletion.