If you purchase a paid plan, your installed AppConnect application will be billed as a month-to-month subscription, with the same payment method and terms as your Talkdesk subscription.
Upon adding an app, the subscription billing day will also align with your Talkdesk subscription so that you can pay a single monthly invoice to Talkdesk and do not need to manage payment to each app provider separately. Each app will be listed as a separate line item on your invoice.
Note: If you were already using one of our AppConnect apps prior to joining Talkdesk, or if you would like to enter into a longer term contract with custom pricing with a listed partner (instead of month-to-month), please reach out to your Customer Success Manager.
For each app, you can purchase additional licenses or upgrade to a higher level plan at any time by managing the app subscription settings: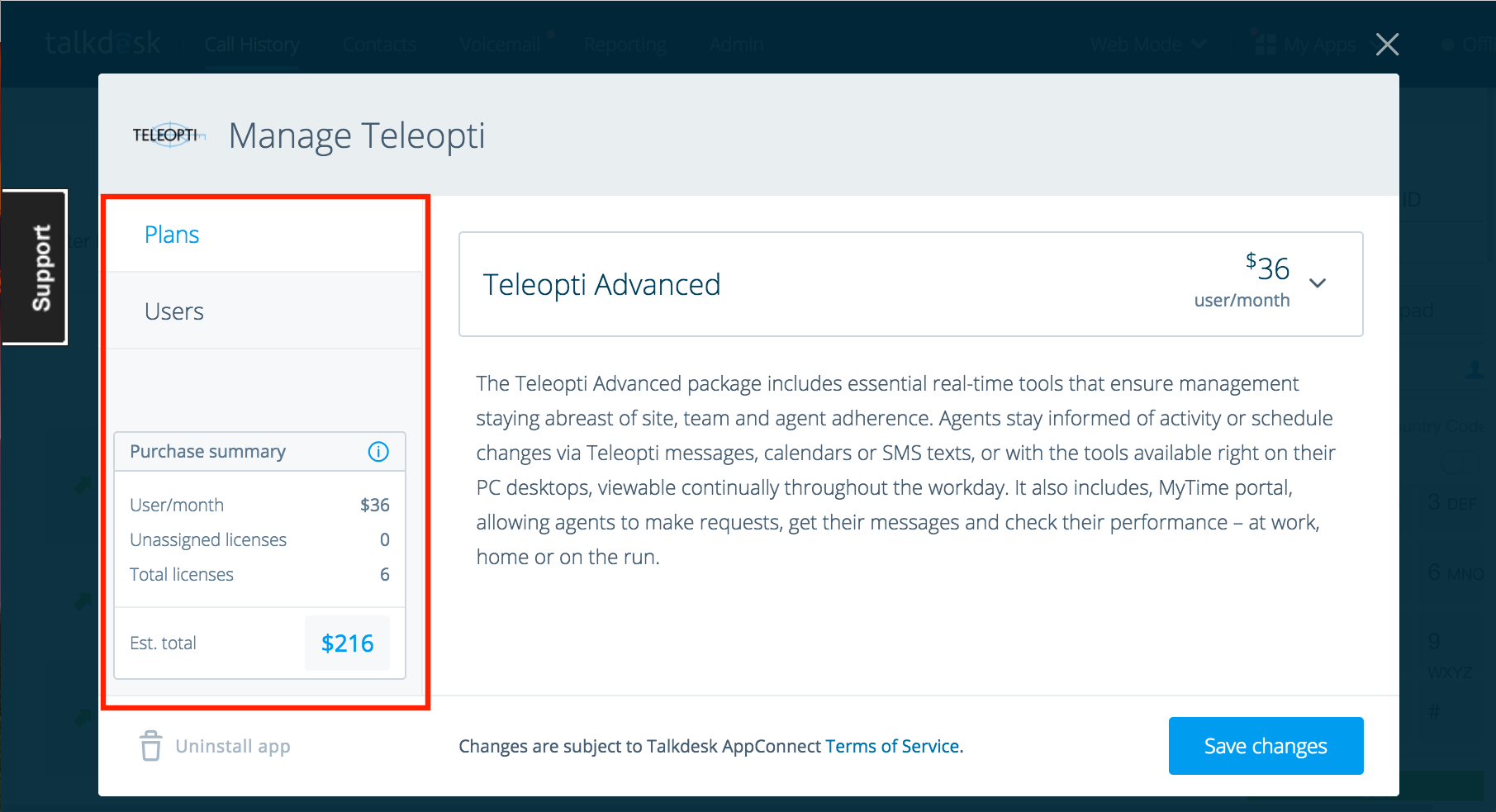 You can also cancel an app at any time, which will go into effect at the end of your current billing cycle.
For more information, please see the AppConnect Terms of Service.