Talkdesk for Salesforce Omni-Channel integration allows admins to manage and sync agent statuses in either Salesforce Omni-Channel or Talkdesk Conversations.
Agents can be working and accepting assignments right from the Salesforce Omni-Channel console widget and, when their status is updated, it will also get updated accordingly in Talkdesk Conversations.
With Talkdesk for Salesforce Omni-Channel, agents can easily balance work items, such as working on cases or chats in between calls.
Omni-Channel can be configured so that agents will not be assigned or routed new cases or chat requests while on a call. This way, when an Incoming call comes in and Conversations changes to On a Call, Omni-Channel status is also automatically changed to block any other work items so agents can better focus on the call: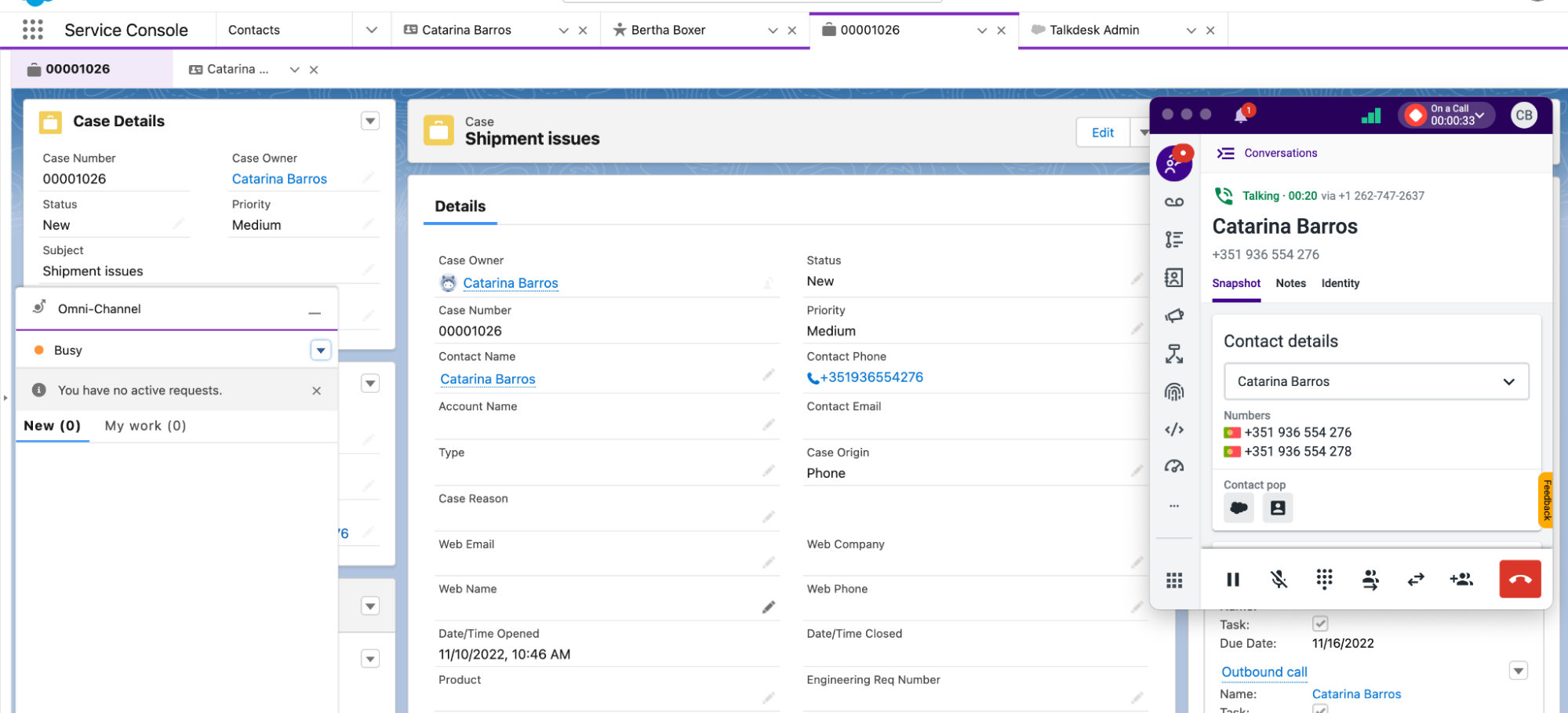 On the other hand, while agents are, for instance, replying to a chat message in Salesforce and change their status to "Available for Chat" in Omni-Channel, this will change Conversations to Busy so they don't receive calls: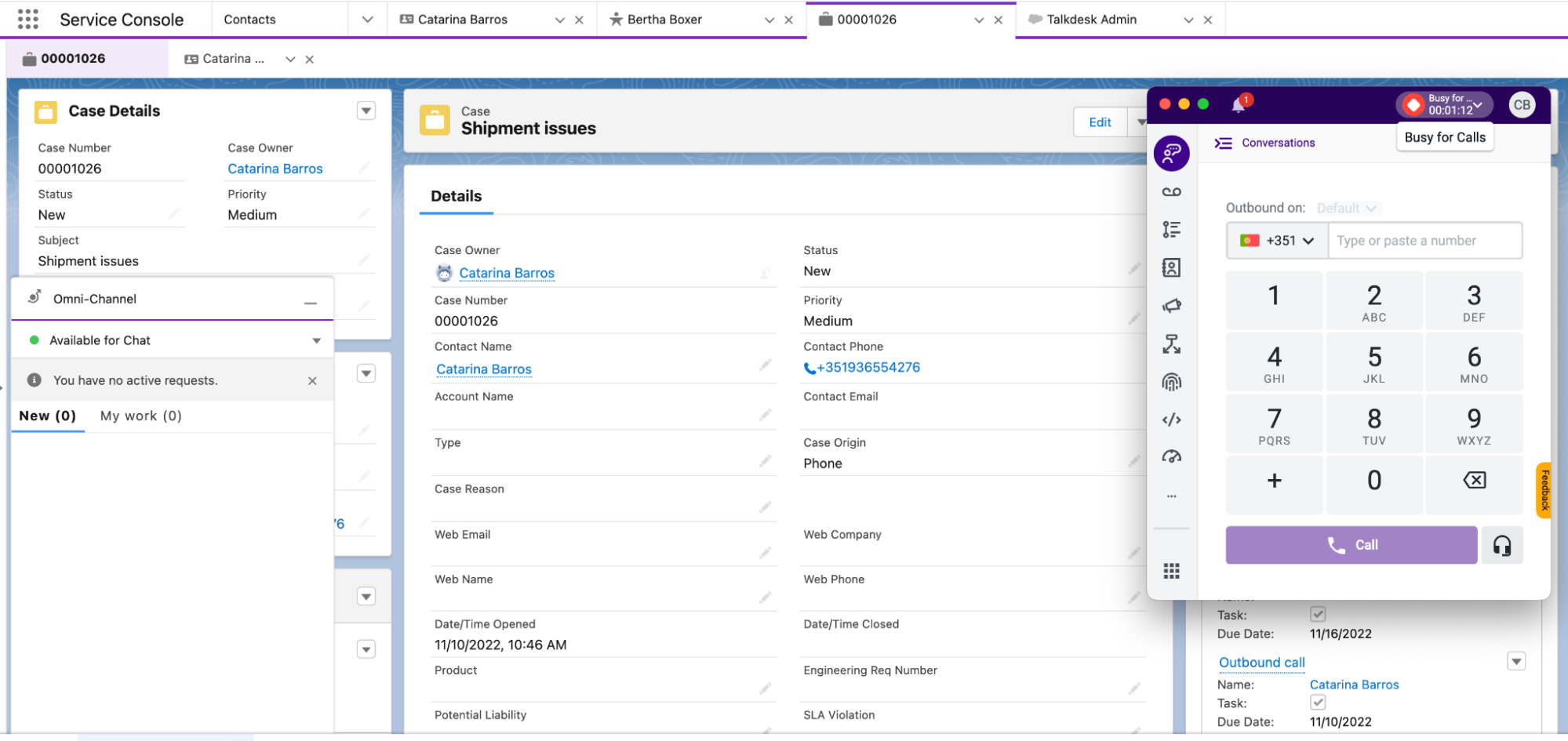 Additionally, we built in some safety measures for status changes so that if your agent is on a call and then switches to a non-voice Omni-Channel status via the Salesforce widget, we won't abruptly end the call. The status change is reflected after the call is ended. In terms of triggering the first status synchronization, the Conversations app will defer to the system that is online first. For example, if you log in to Salesforce Omni-Channel first, and then log in to Conversations, Conversations will reflect the status mapped to the Omni-Channel status.
Admins can also view all their agents' statuses in Salesforce Omni-Channel Supervisor view.
The first step in setting up Talkdesk for Salesforce Omni-Channel is making sure you have Omni-Channel configured and enabled in Salesforce.
The second step is making sure you have installed our Talkdesk for Salesforce managed package.
Once this is done, set up Talkdesk for Salesforce Omni-Channel, so that you can start mapping agent status to Talkdesk.
Notes:
Talkdesk for Salesforce Omni-Channel is available for both Salesforce Lightning and Service Cloud Classic.

If you are using Talkdesk for Service Cloud Voice, the mapping and status sync is only available from Salesforce to Talkdesk and not Talkdesk to Salesforce.