Note: With Talkdesk Agent Workspace generally available, we announced — on February 21, 2022 — the End of Life to our legacy Agent products — Main Dialer, Talkdesk Callbar, and associated Agent tabs in Main — which impacts the feature(s) described below in this article. We recommend upgrading to Talkdesk Agent Workspace.
Access the full Announcement here.
Access Talkdesk Agent Workspace documentation here.
Callbar automatically checks every 15 minutes for updates. If a new update exists, it will display a message with an Update now button that you can click to update Callbar: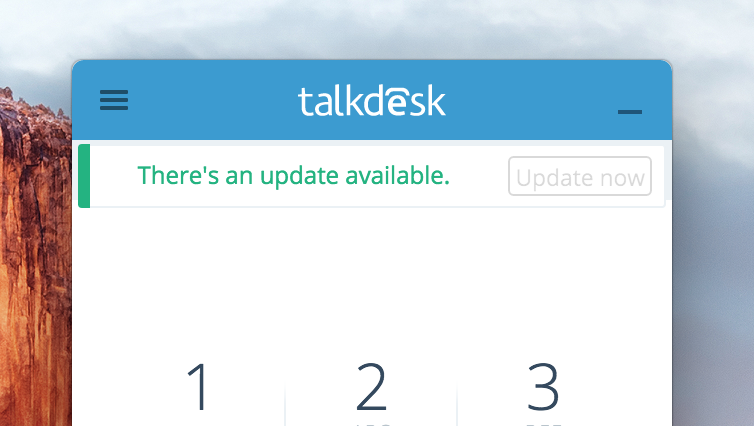 Notes:
To unblock automatic Callbar updates, please ensure your IT department allows the domain

td-prd-callbar-electron.s3.amazonaws.com

, referenced here. After that, whenever you restart Callbar, it will be updated to the latest version.
You can also download Callbar's latest version by clicking here.
If you are using Callbar Chrome App, it may take a few hours for all users to receive the notification, due to the way updates are progressively distributed by Google. However, you can force the update by following these steps: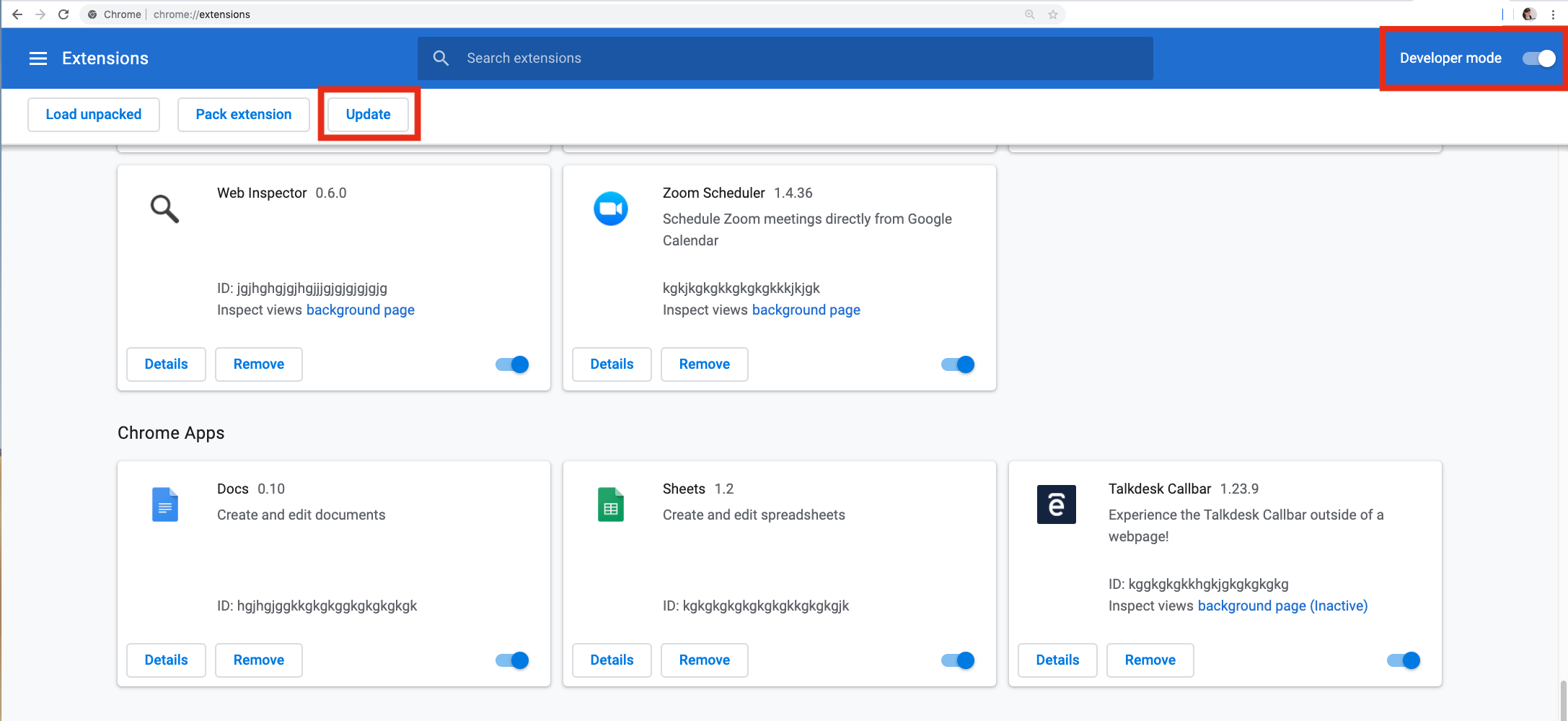 Copy and paste chrome://extensions/ into your browser
In the top right corner of the page, switch the "Developer mode" toggle to the right (ON position).
Click the Update button.