Callbar automatically checks every 15 minutes for updates. If a new update exists, it will display a message with an 'Update now' button that you can click to update Callbar:
Note: If you are using Callbar Chrome App, it may take a few hours for everyone to receive the notification, due to the way updates are progressively distributed by Google. However, you can force an update immediately by following these steps: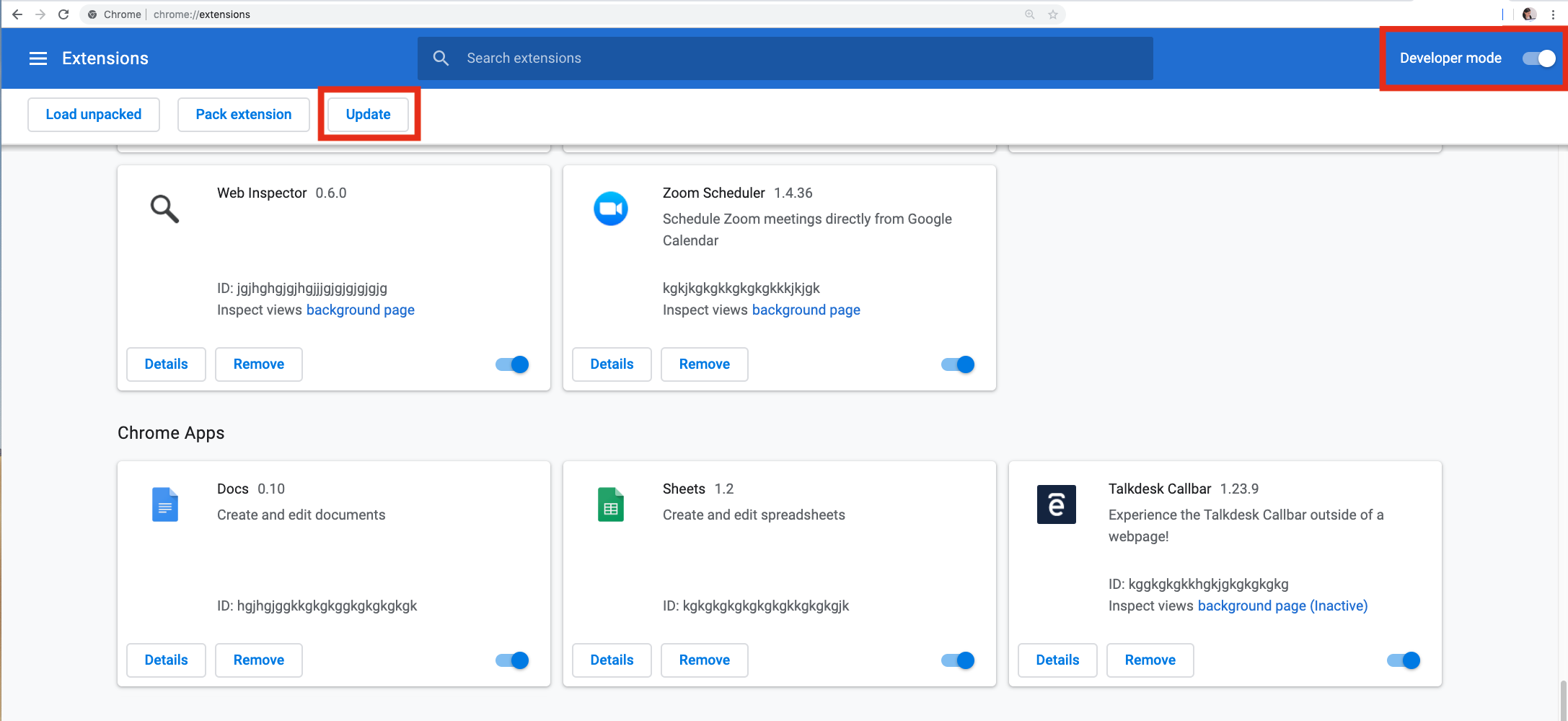 Copy and paste chrome://extensions/ into your browser
On the top right hand corner of the page, switch the "Developer mode" toggle to the right (ON position).
Click the "Update" button.