Agents can now send and receive SMS messages directly in the Talkdesk for Salesforce interface. Supervisors will also be able to report on the number of interactions (touches) per prospect, including calls and messages sent: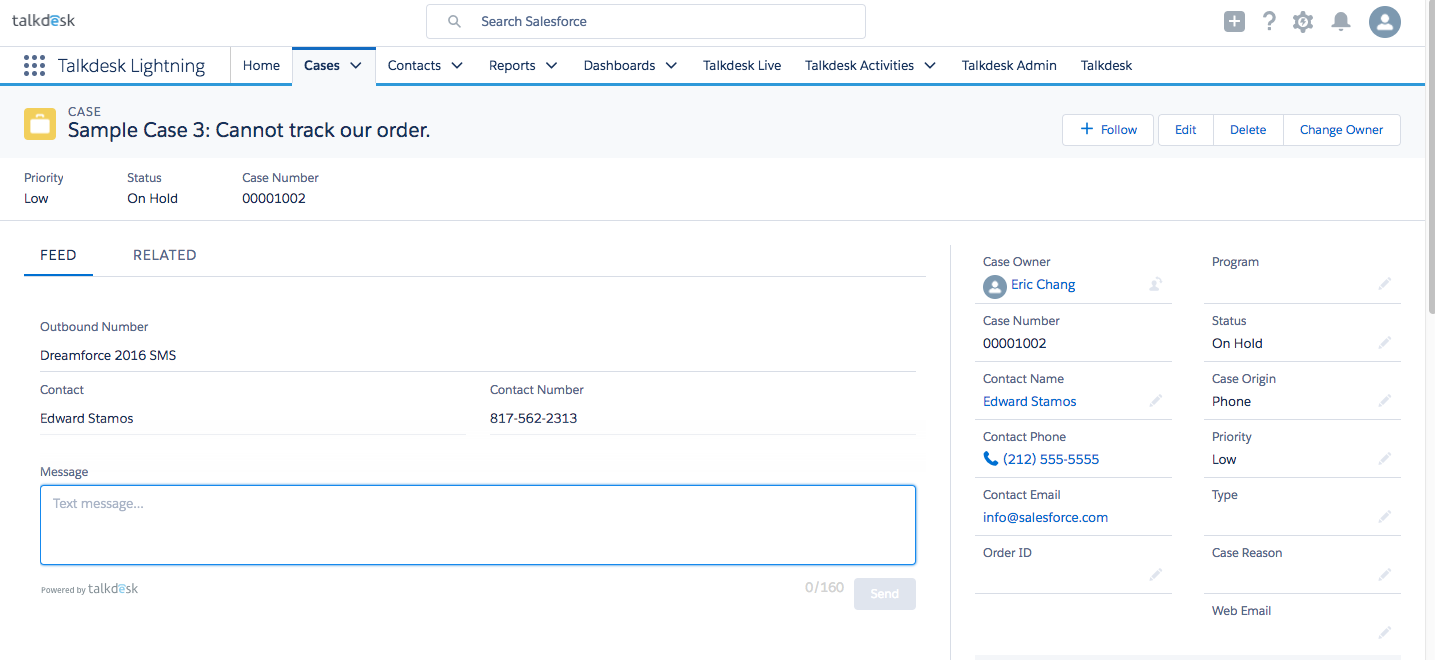 How does it work?
The SMS contact will default to the contact specified on the case.
Customers can both call and send SMS messages to the phone number.
Agents can specify which number to send an SMS from, based on the numbers enabled for SMS on Talkdesk associated with the selected contact.
For an existing conversation, the outbound SMS number will default to the last outbound number used for that case.
Talkdesk will remember the last outbound SMS number your agent used in the last interaction and automatically select it, so they don't have to reselect the same outbound SMS every time.
If your account receives an SMS from a new number that isn't associated with a contact, Talkdesk will automatically create a new contact with the phone number set as the last name.
To get an alert when a new SMS is received, please use Salesforce email alerts.
For an inbound SMS
If an SMS case is already open for a particular contact and an agent receives an SMS from that contact to the SMS enabled phone number, it will append the text of that SMS to the case.
For a new incoming SMS from a contact, we rely on Salesforce settings for assignment rules. See Salesforce documentation for assignment rules.
If there are no rules setup, the case will remain unassigned.
If a case is closed and a new sms is received from that contact, a new case will be created rather than reopening an existing case.
How do I enable it?
In the Talkdesk Admin click the Talkdesk tab to go to your Talkdesk account: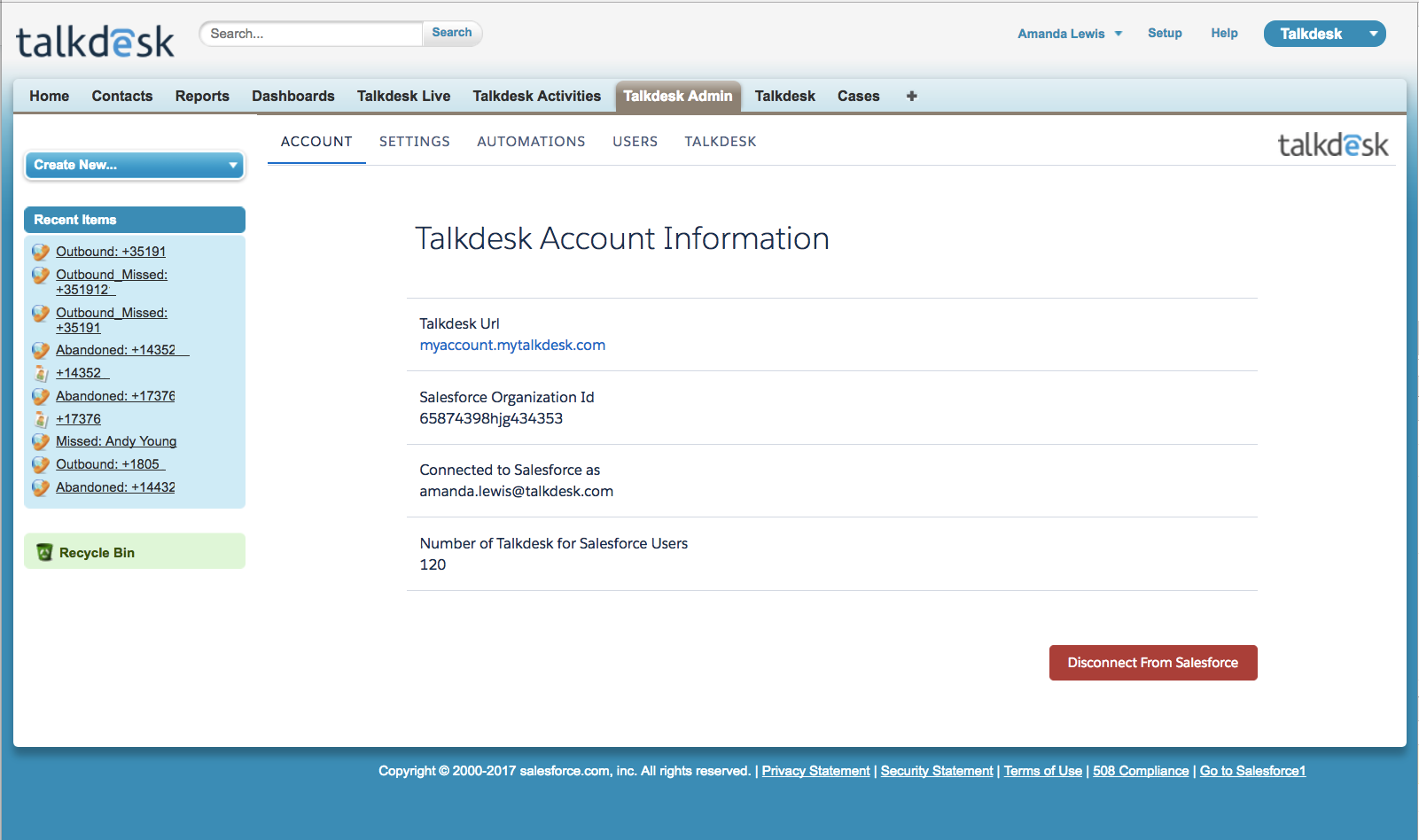 In Talkdesk, go to the 'Admin' section [1], select the 'Preferences' tab [2] and scroll dow to 'SMS Settings' [3]. Switch the toggle to the right to enable your SMS settings and save your changes: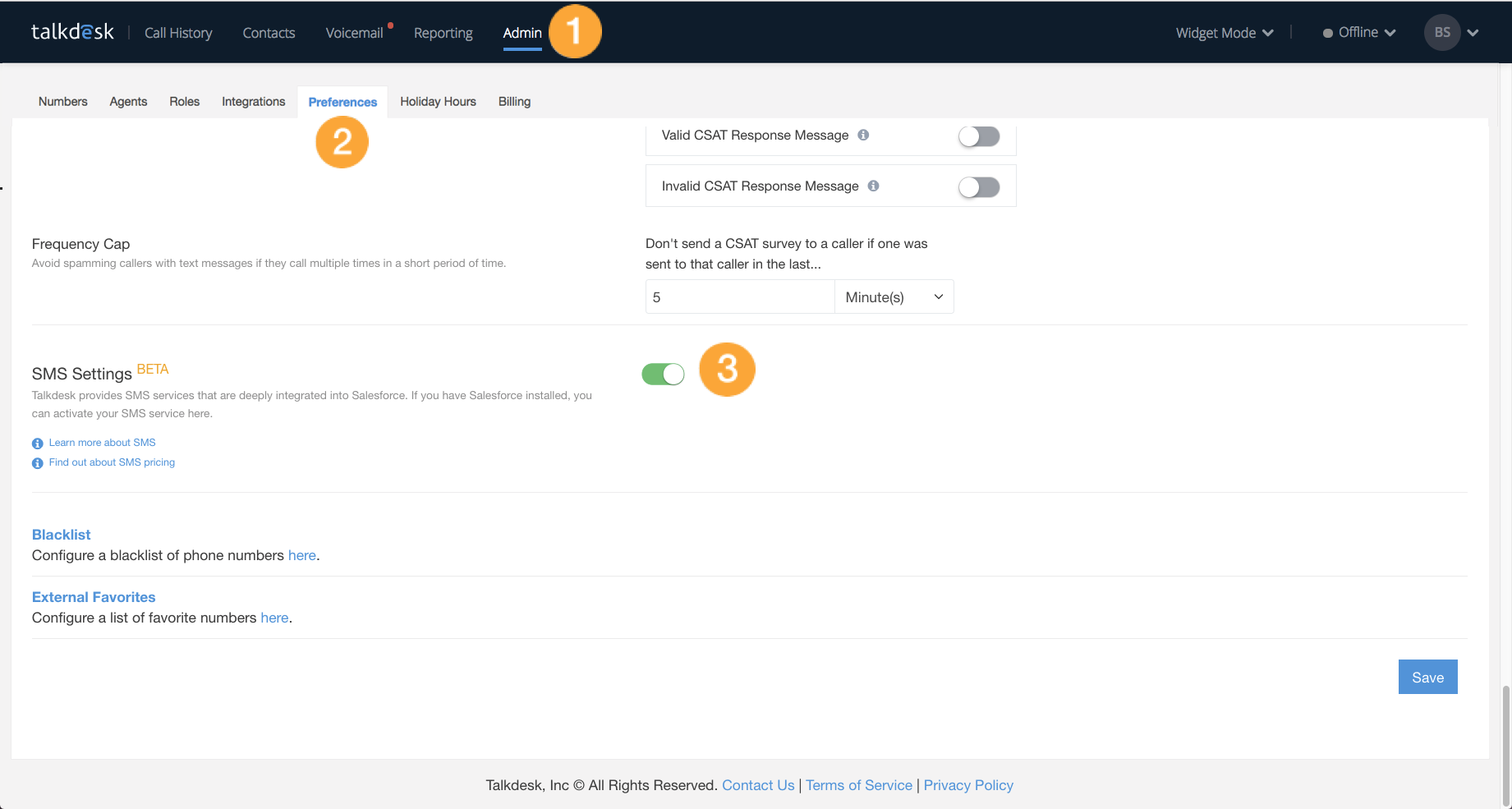 Admins can then setup the visualforce page "SmsToCaseLayout" using Lightning Page Layout, Classic Page Layout, and Feed Page Layout for Case in Salesforce.
Setup Flow for Salesforce Classic:
Under setup, search for page layout.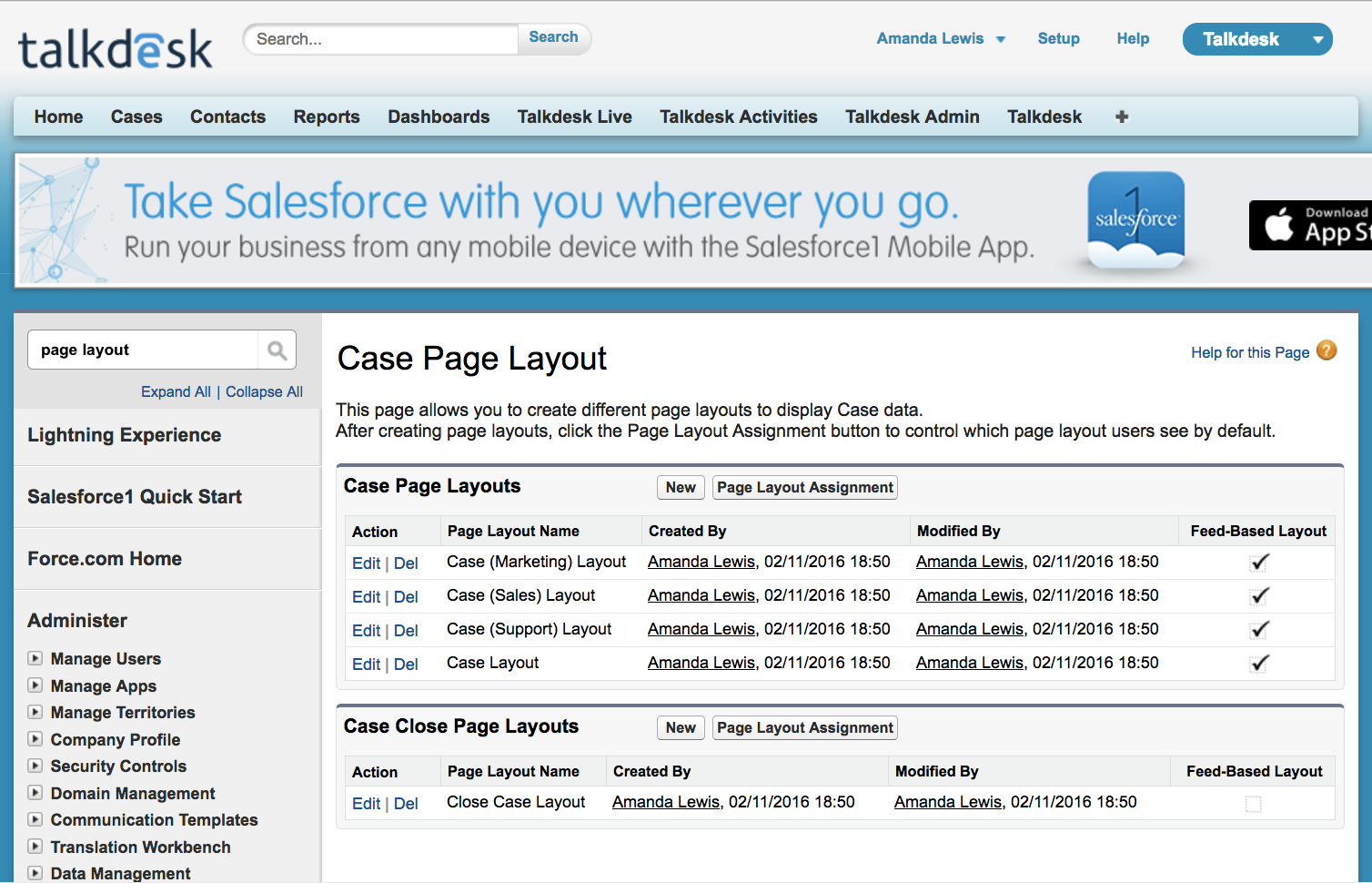 Choose the page layout you want to edit.
Drag and drop a new section that will be 1 column and name it "Talkdesk SMS". Include detail Page and Edit Page checkboxes: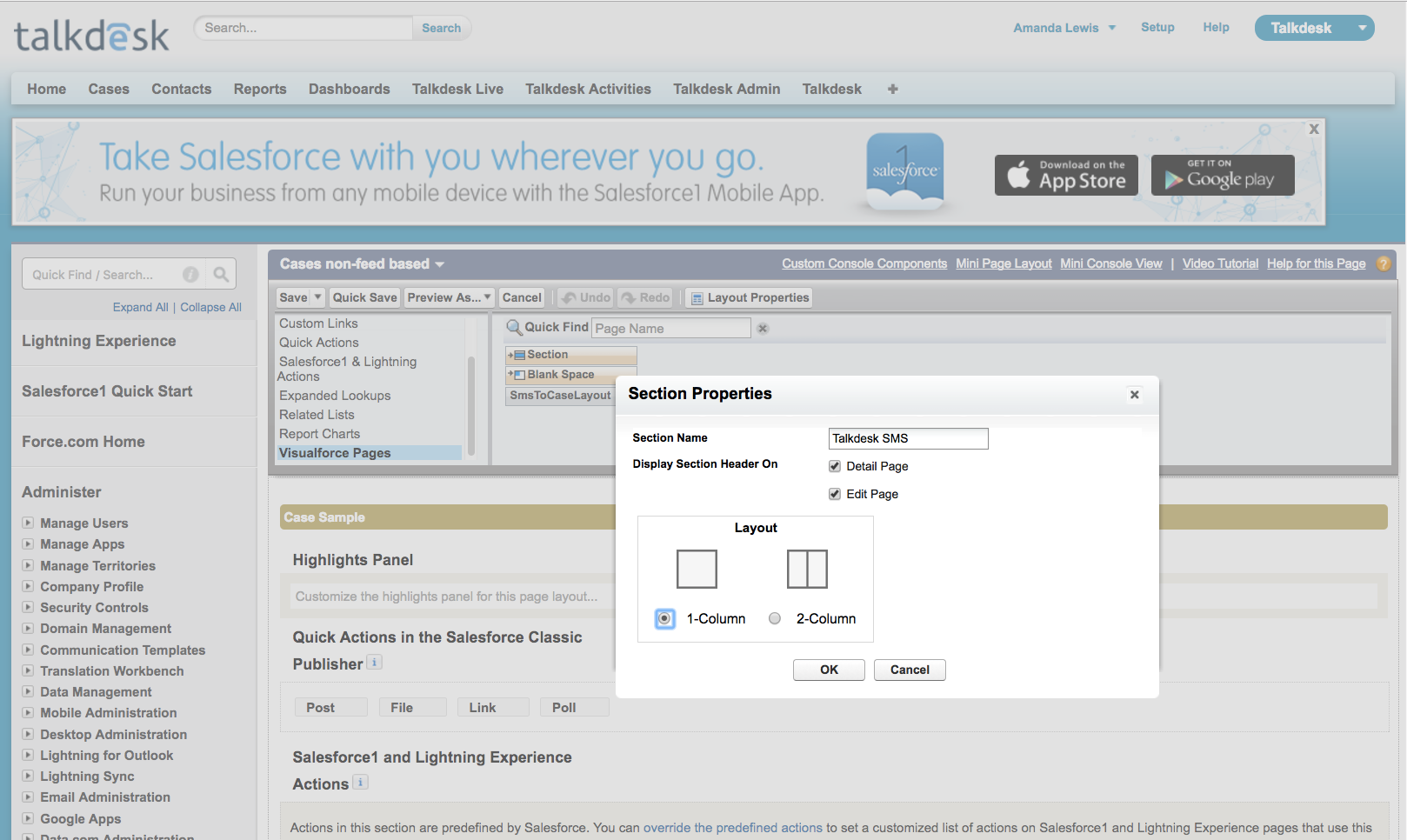 Drag and drop the "SmsToCaseLayout" to the newly created section and assign it a height of 400 pixels: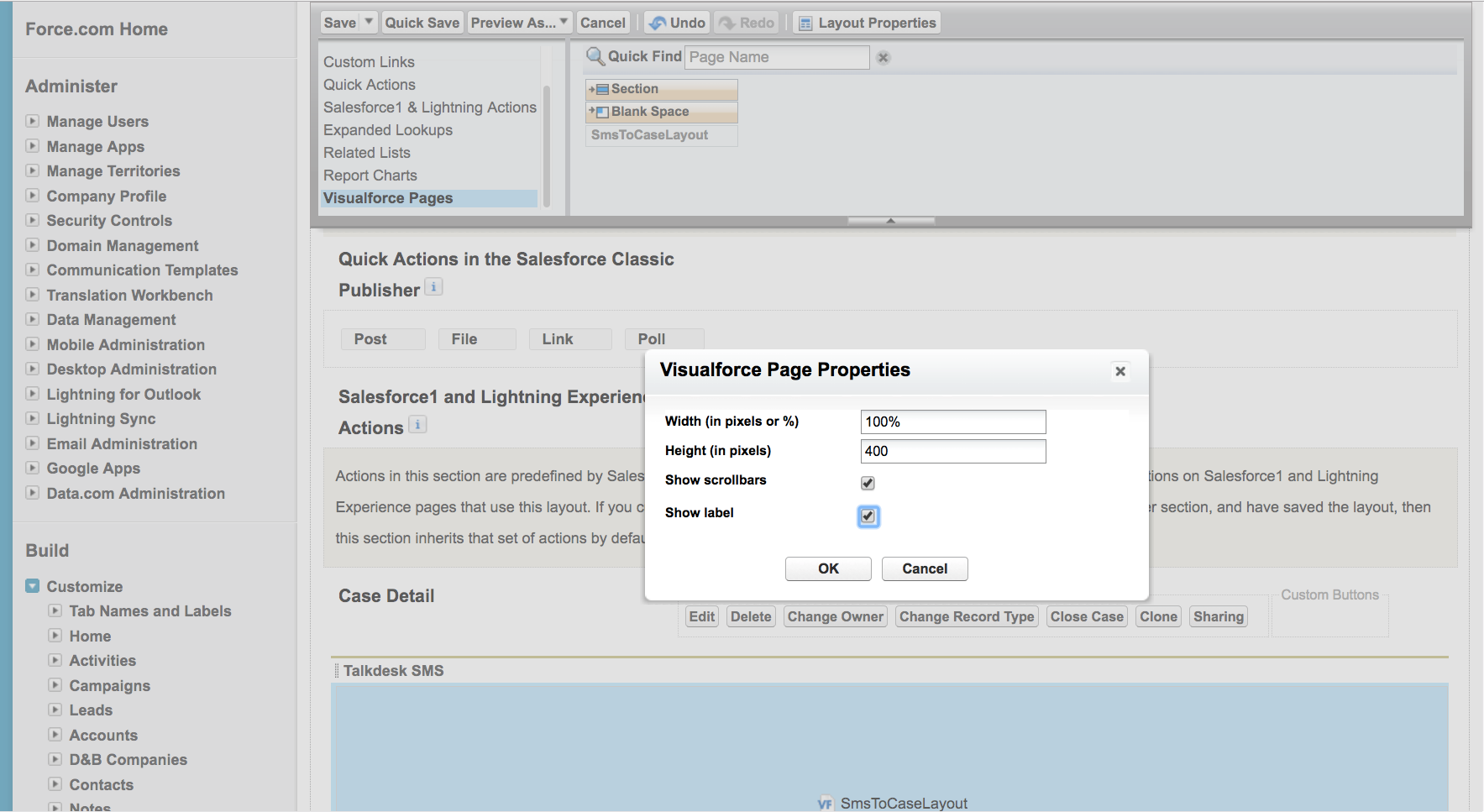 Setup Flow for Salesforce Lightning:
Same steps as above, but access the case page layouts through the object manager: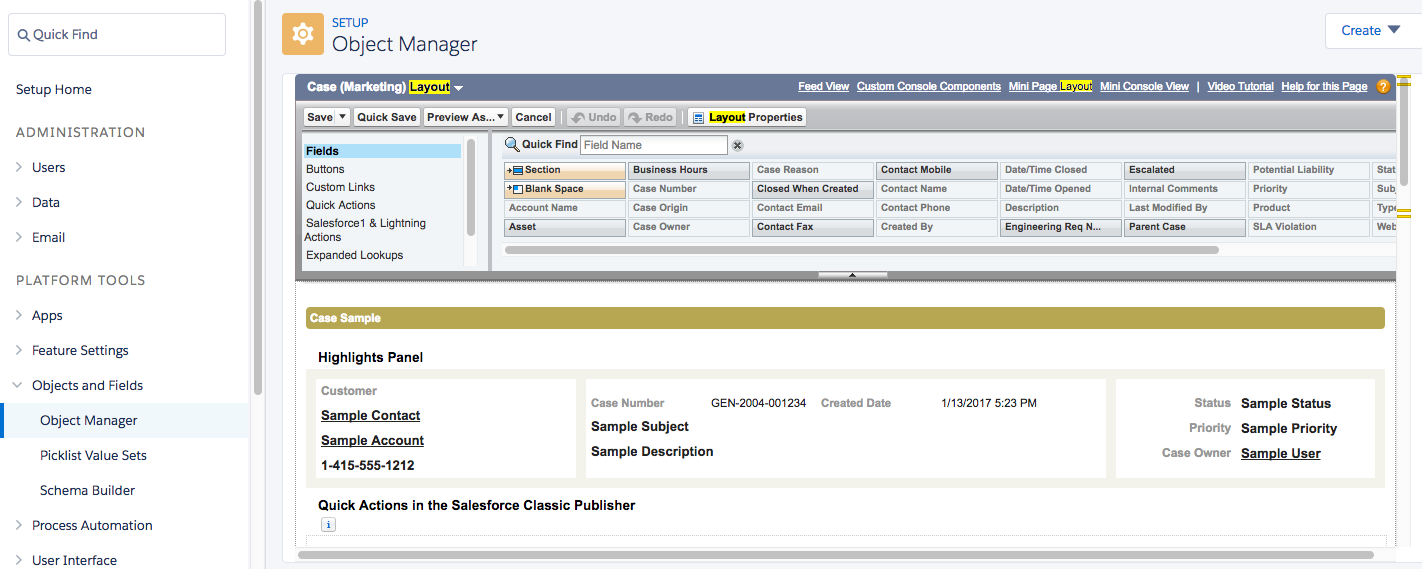 Setup Flow for Salesforce console view:
Choose the sidebar and add visualforce page, select the SmsToCase Component: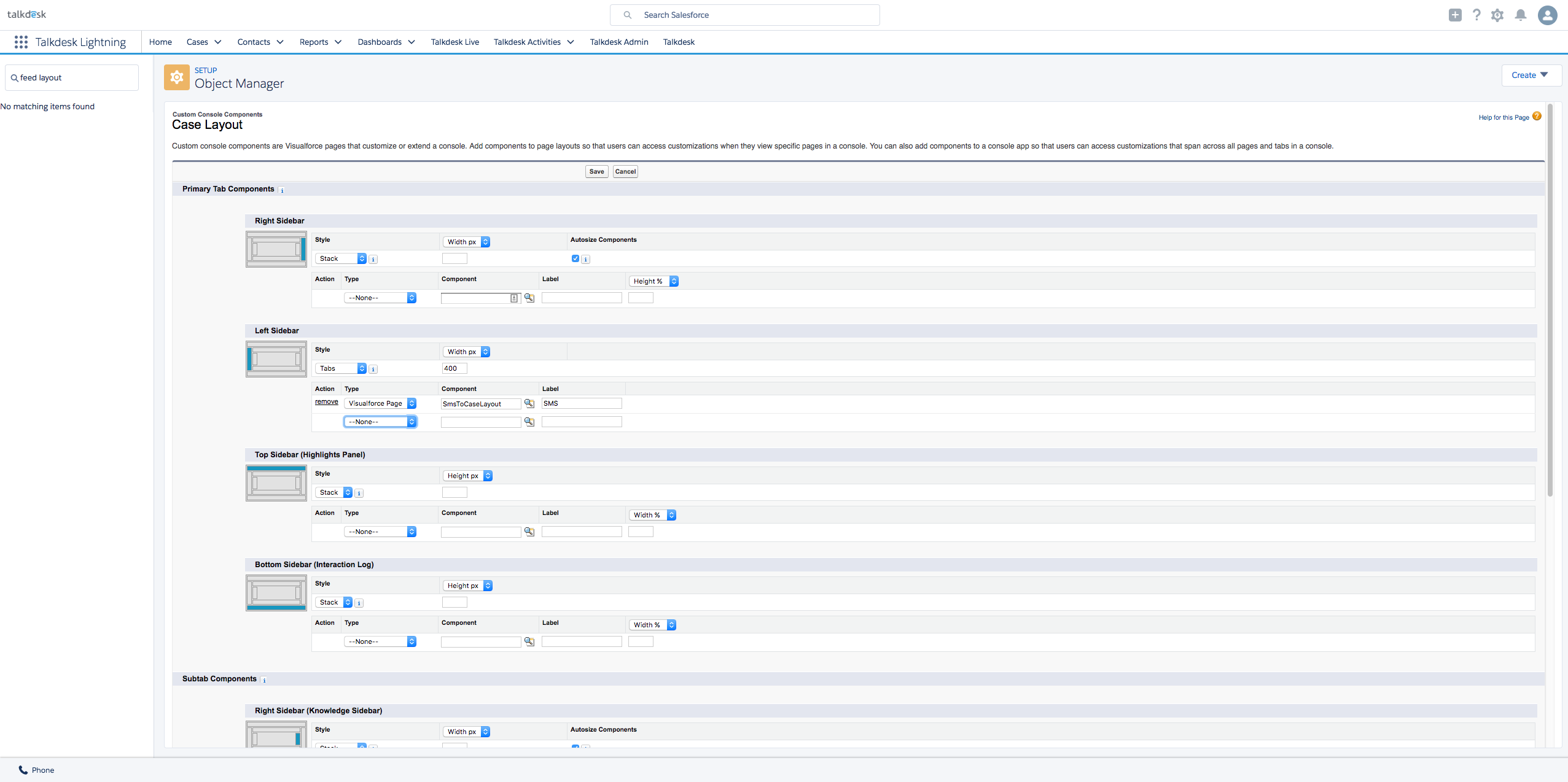 Click save and you are done! Now when you go to the case view a new Message box will allow you to start sending SMS messages: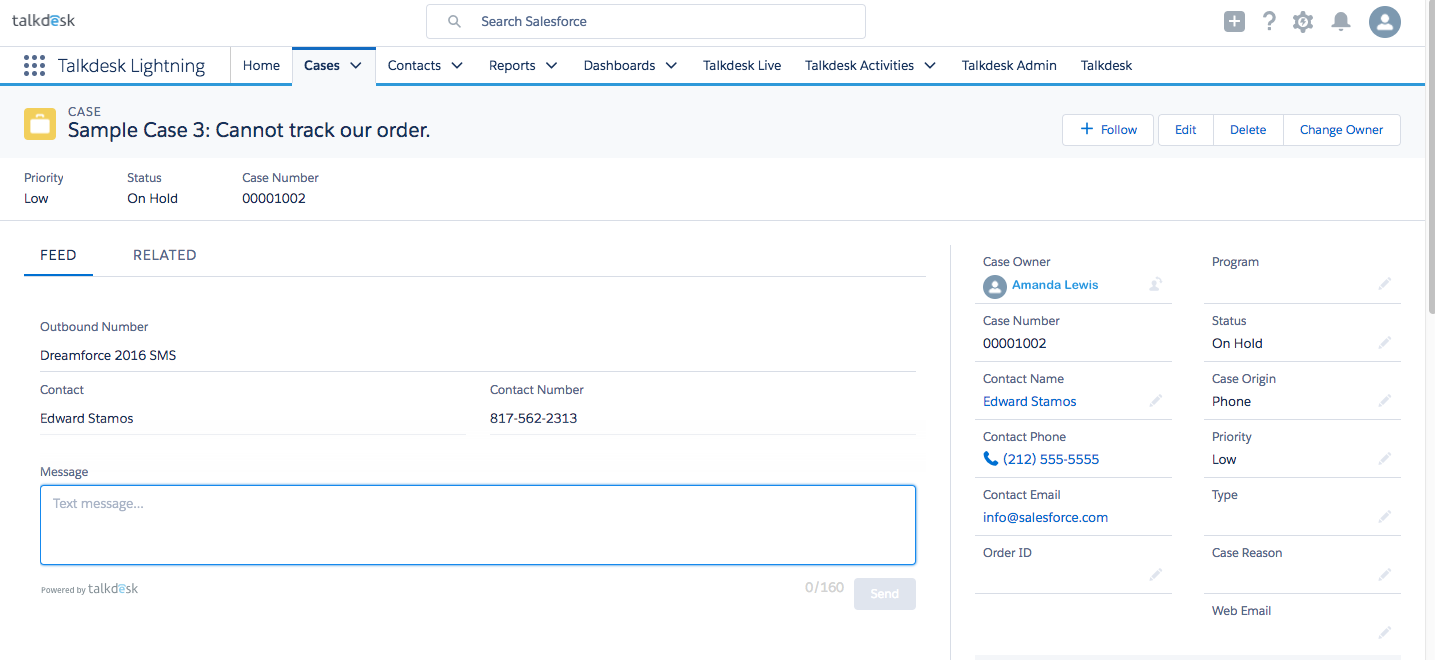 For more information, please reach out to your Customer Success Manager or support@talkdesk.com.