Most intermittent issues in Talkdesk can be resolved by clearing the browser data. This can help resolve strange behavior or problems logging in. 
Make sure that you are using the latest version of Google Chrome and follow these guidelines:
Go to Settings by opening the address chrome://settings/ or selecting the option from the drop-down menu in the top-right corner.
Scroll down to the 'Advanced' section and click on 'Clear browsing data':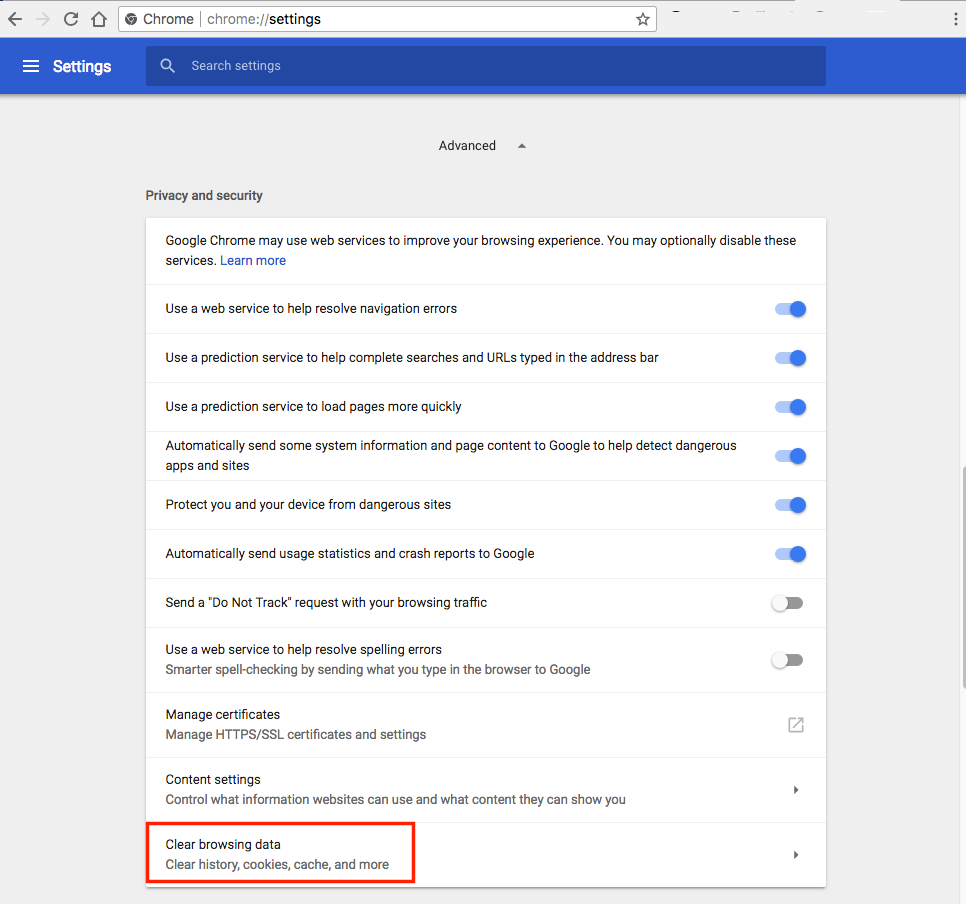 Select the 'Advanced' tab.
In Time Range, select 'All time'.
Select the checkboxes next to 'Cookies and other site data', 'Cached images and files', and 'Hosted app data'.
Click 'Clear data':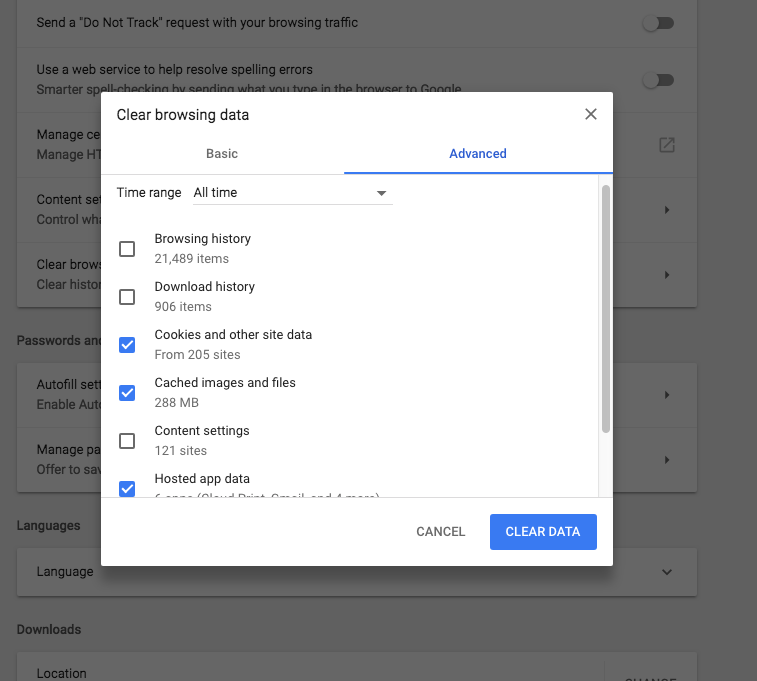 After it's done, please restart Google Chrome and log back in to Talkdesk.
If the above steps didn't solve the issue that you are experiencing, try clearing the browsing history: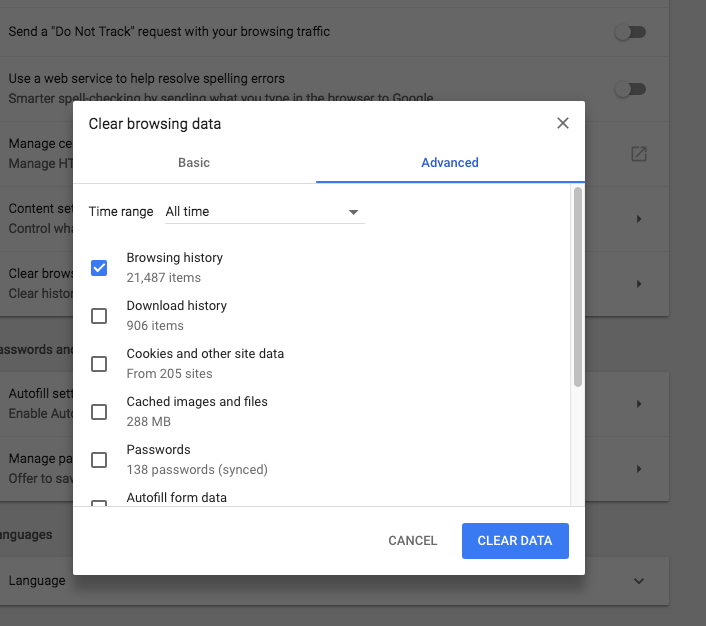 The deletion may take a while, depending on the size of your browsing history.
Once this is complete, please restart Google Chrome and log in back to Talkdesk.