In order to setup the Okta SAML 2.0 SSO integration with Talkdesk follow these steps:
Get Your Okta Credentials
First you need to obtain your Okta credentials. Log into your Okta account and: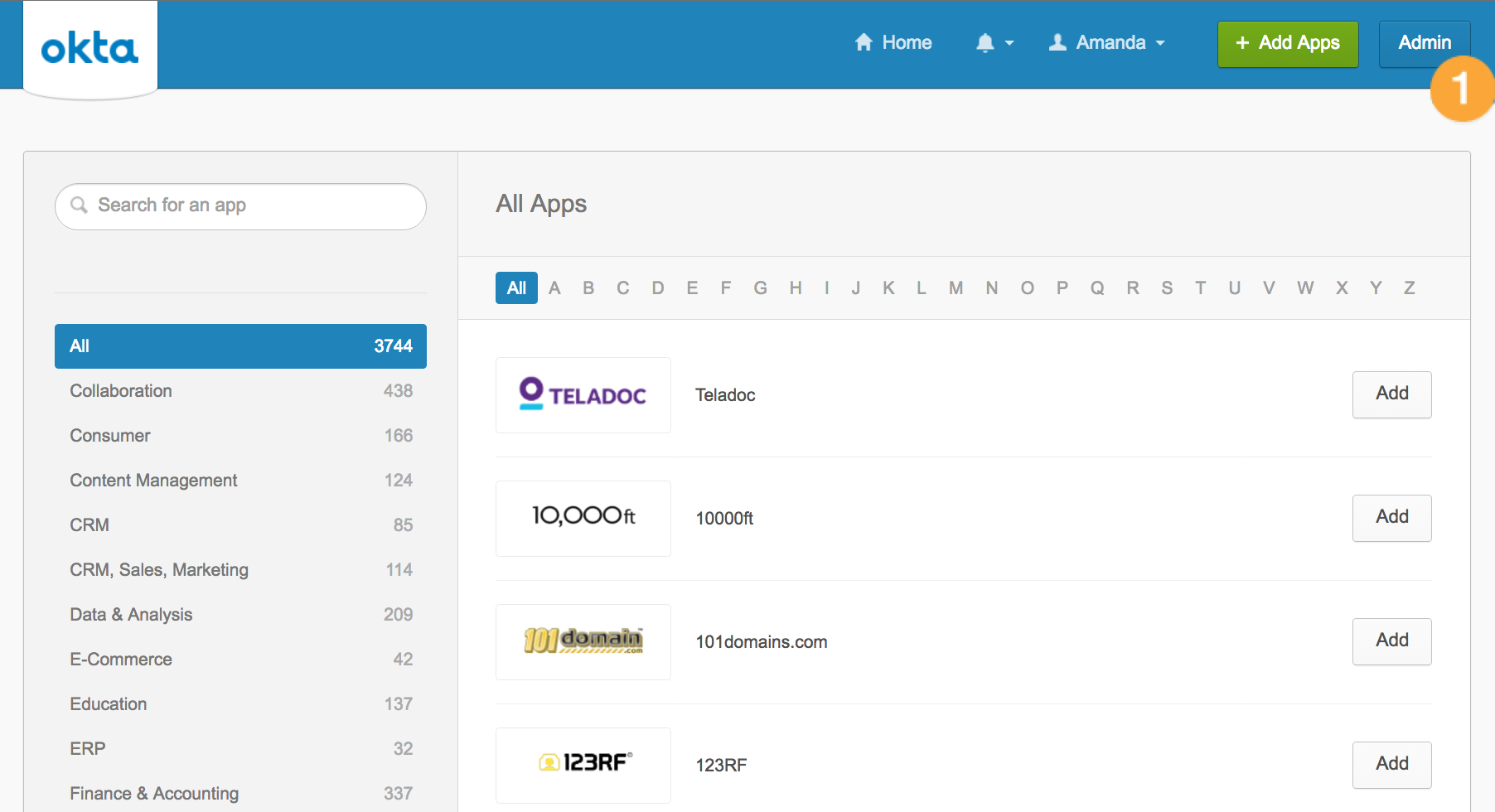 Select the Applications tab [2] and click "Add Application

" [3].

Search for Talkdesk and press "Add" [4].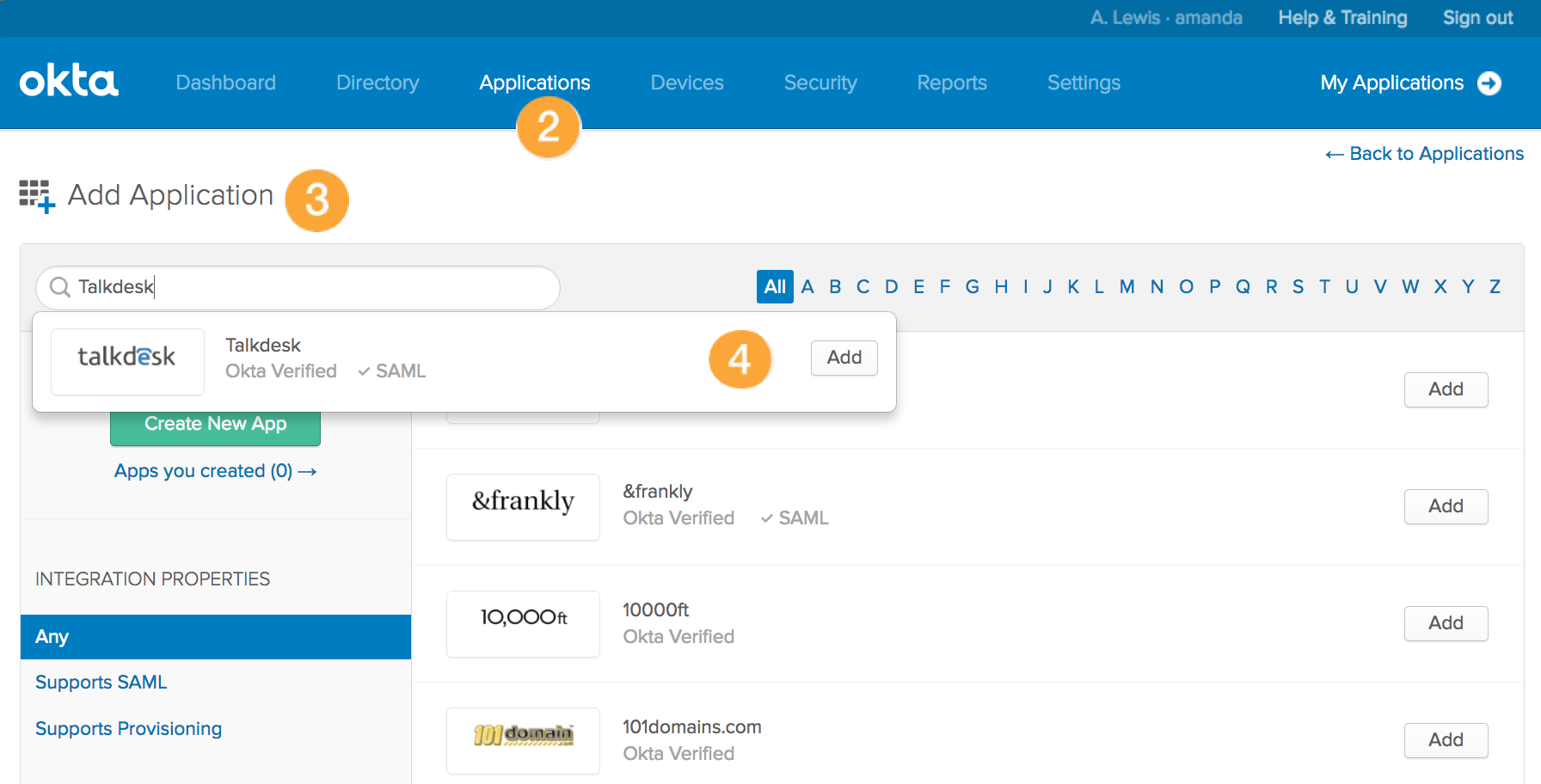 Enter your account details including Subdomain [5] (ie. if you login to: https://myaccount.mytalkdesk.com enter: myaccount) and Audience Restrictions [6] (your talkdesk account name ie: http://myaccount.mytalkdesk.com):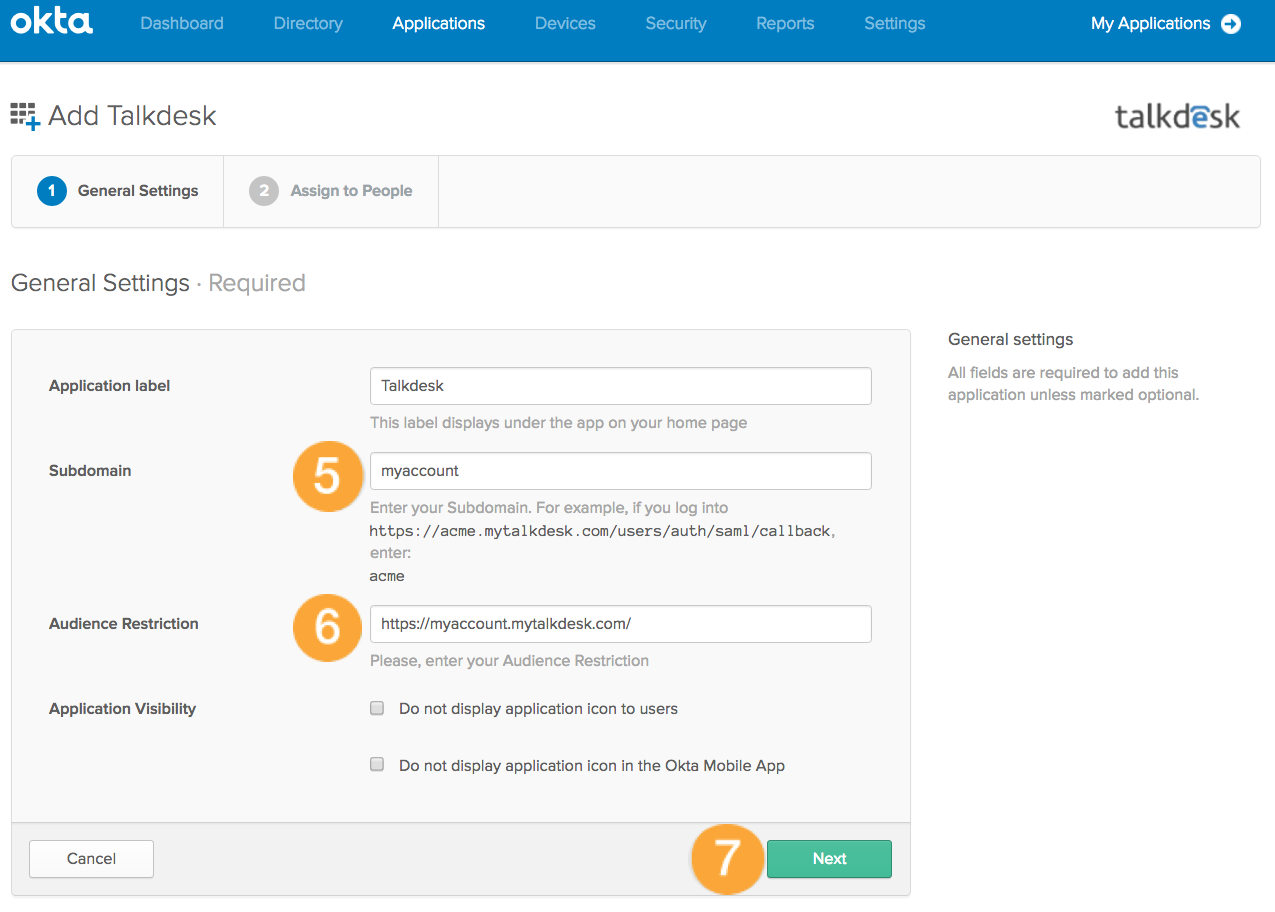 Press "Next" [7] and then "Done" [8]. The setup is now complete!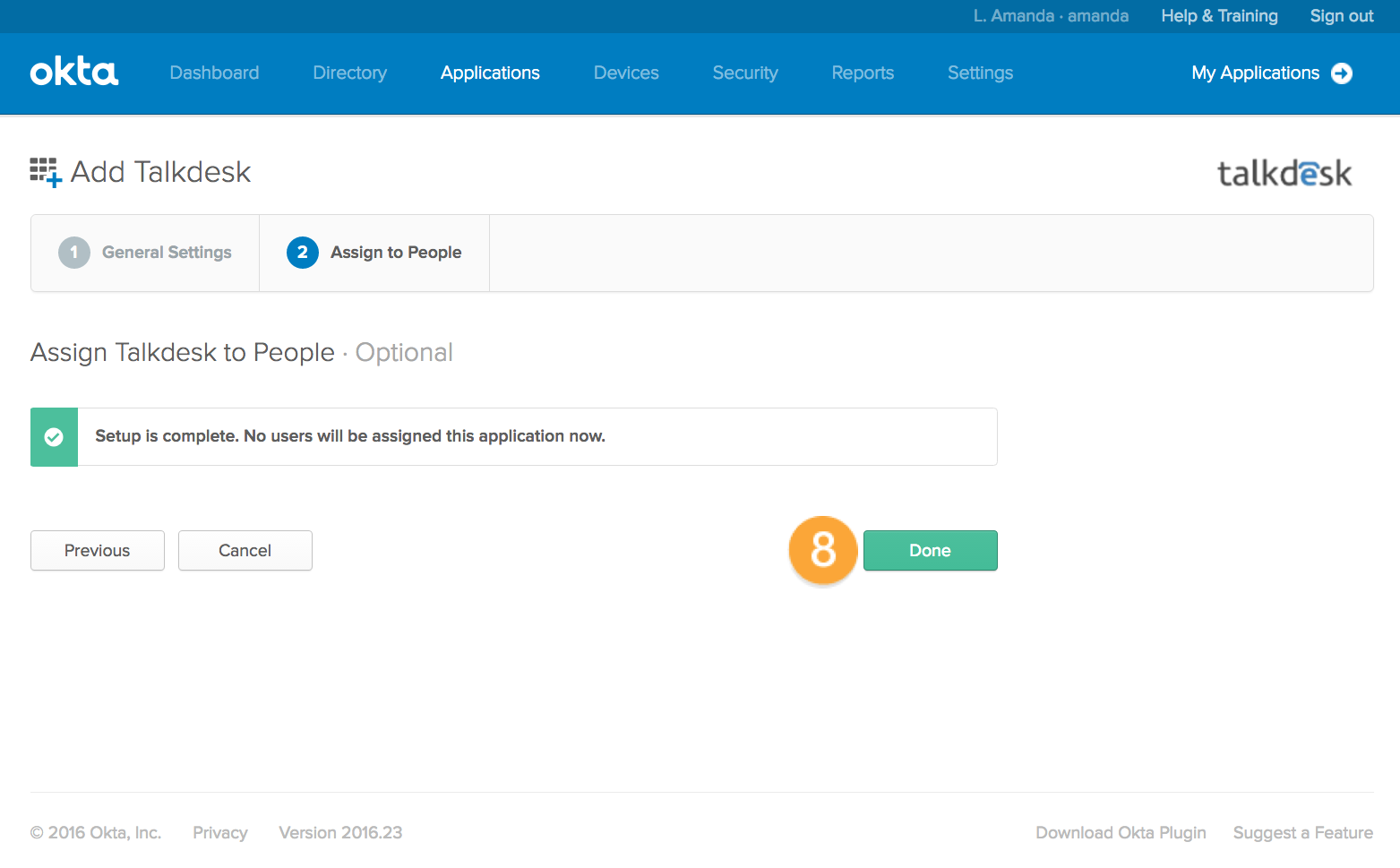 Select the "Sign On" tab and then where it says "Identity Provider Metadata" right-click and select 'Copy Link Address' [9].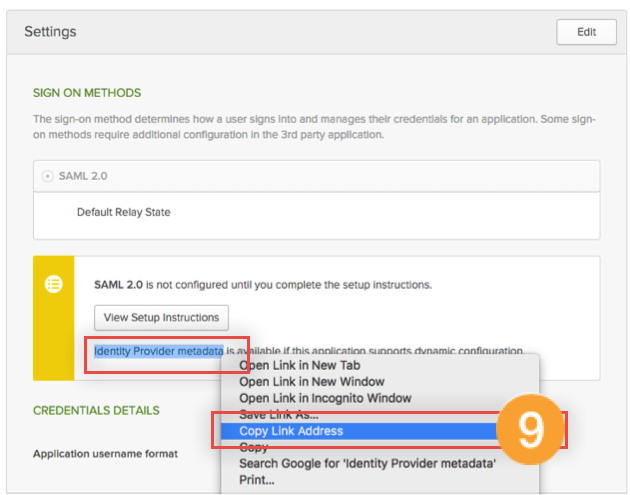 Activate Okta Integration in Talkdesk
Log into your Talkdesk account as an Administrator.
Click the "Admin" section at the top of the page [10].
Select the "Integrations" tab [11] and click the Okta "Connect" button. [12]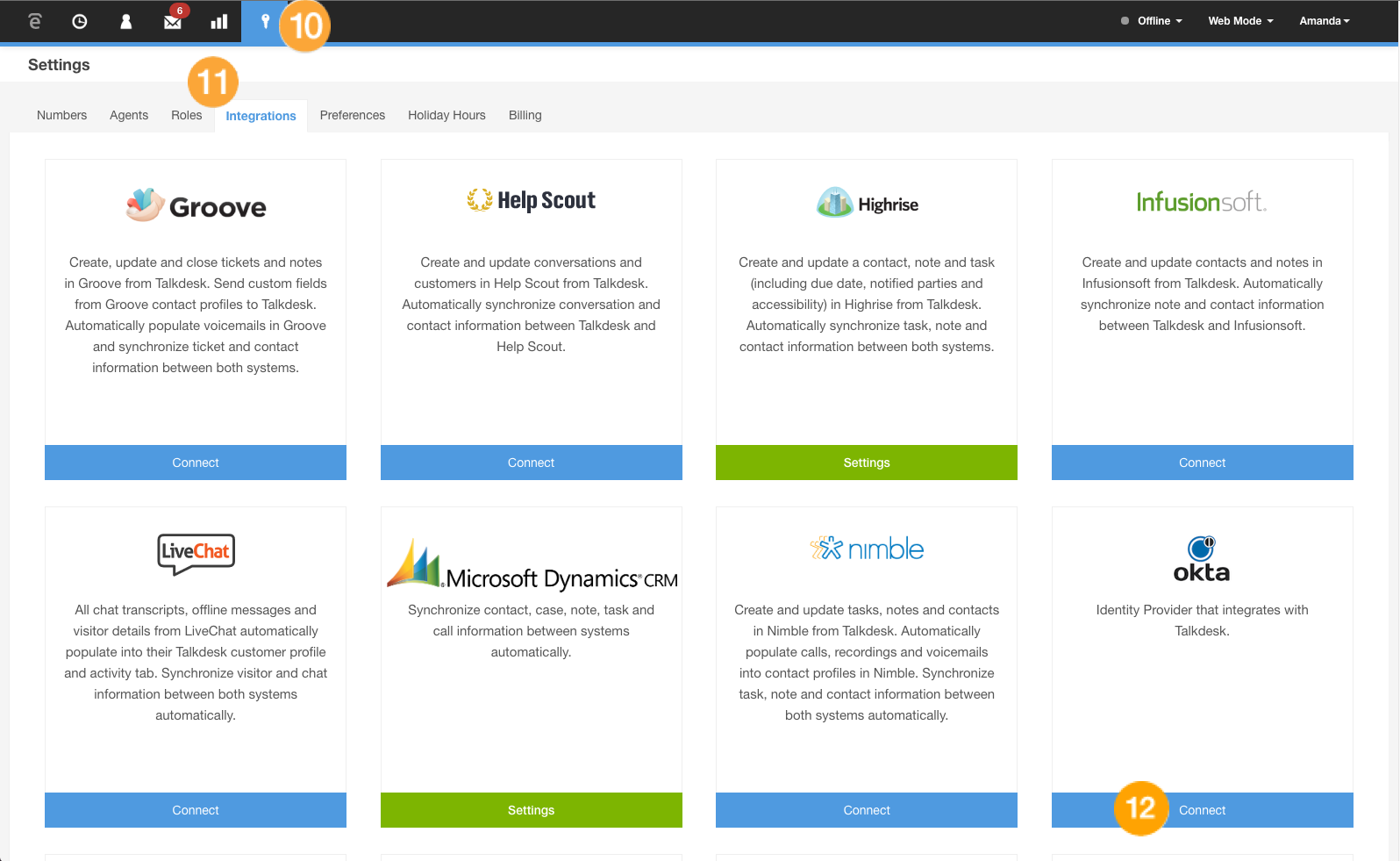 Paste the link you've copied in Okta (step 9) next to Metadata URL [13].
Press "Save" and that's it [14]!

Go back to Okta. Select the Sign On tab for the Talkdesk app, then click the 'View Setup Instructions' button [15]: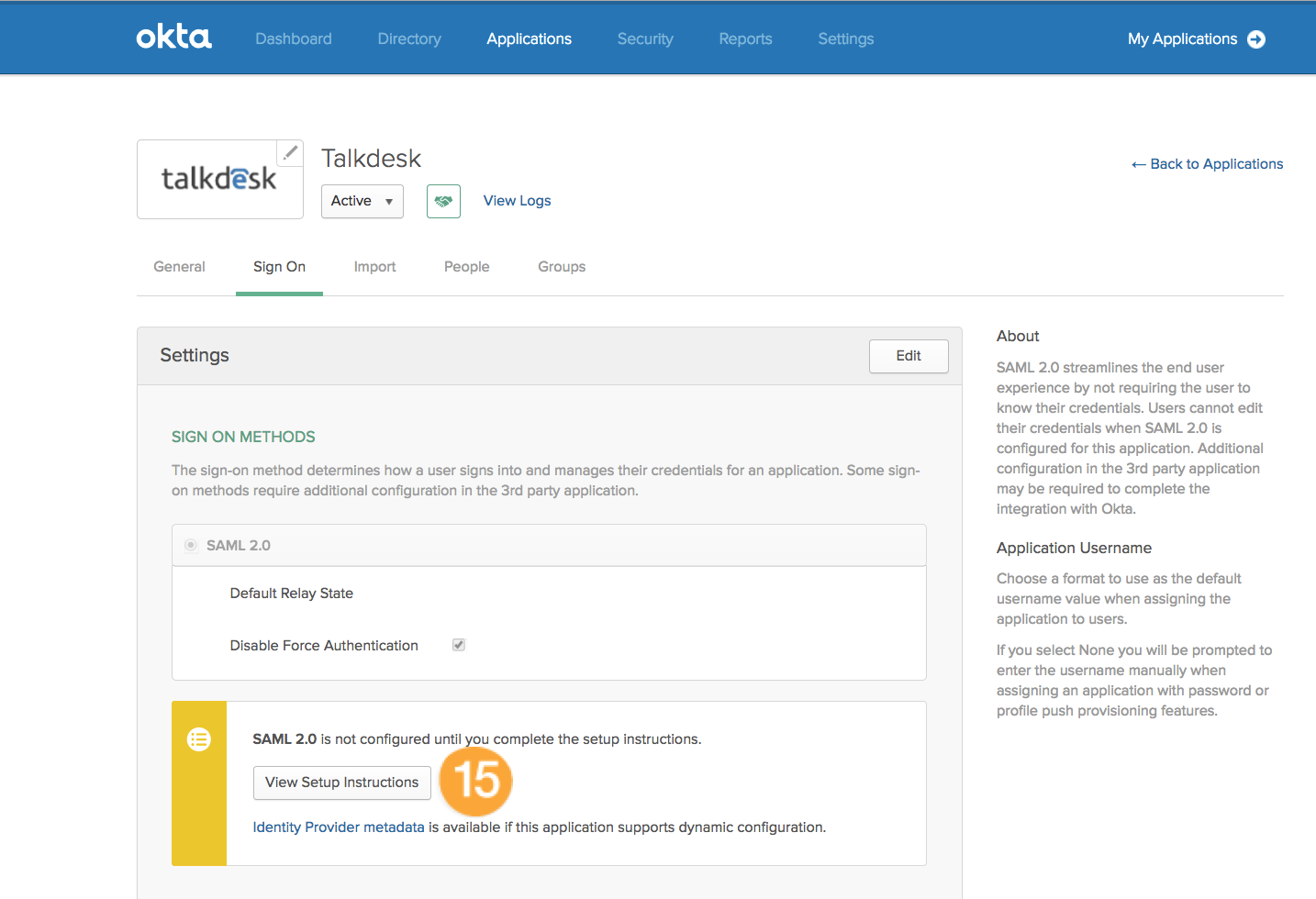 This will open an 'How to Configure SAML 2.0 for Talkdesk' article.
Scroll down to Step 6 and copy the Entity ID value displayed [16]:

Select the General tab then paste the above Entity ID value into the Audience Restriction field: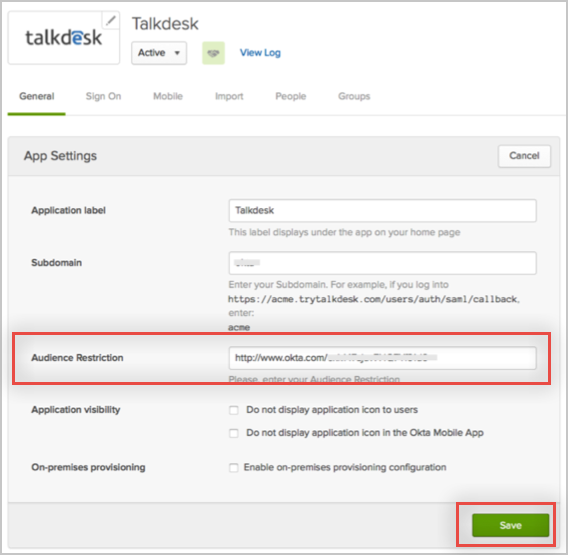 Click Save.
The Talkdesk and Okta integration is activated! Talkdesk will automatically fetch your SSO credentials and save it for your Okta account.
Now, if you wish to login to the Talkdesk main web application or Callbar using your Okta credentials simply follow these instructions.