Olark integration setup is quick and easy. No programming is required, just enter your Olark account information and the integration process is complete.
To complete this step make sure that you have an Olark account as you first need your site ID. 
Log into your Olark account.
Click "Settings" [1] on the top menu and then select "Installation" [2] from the left sidebar.
In the Installation section, you can easily find your Site ID [3]. 
Copy this string so you can use it later in Talkdesk.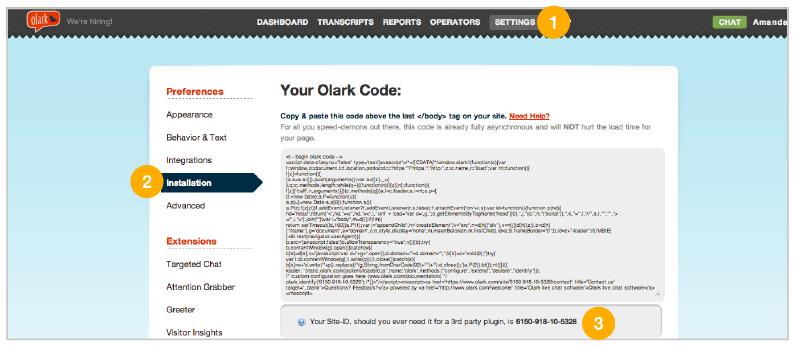 Activate the Olark Integration in Talkdesk
Follow these steps to activate the Integration:
Log into your Talkdesk account as an Administrator.
Click on the "Admin" [4] tab at the top of the page. 
Select the "Integrations" [5] tab and click on the Olark "Connect" [6] button.
Fill out the form with your Olark credentials.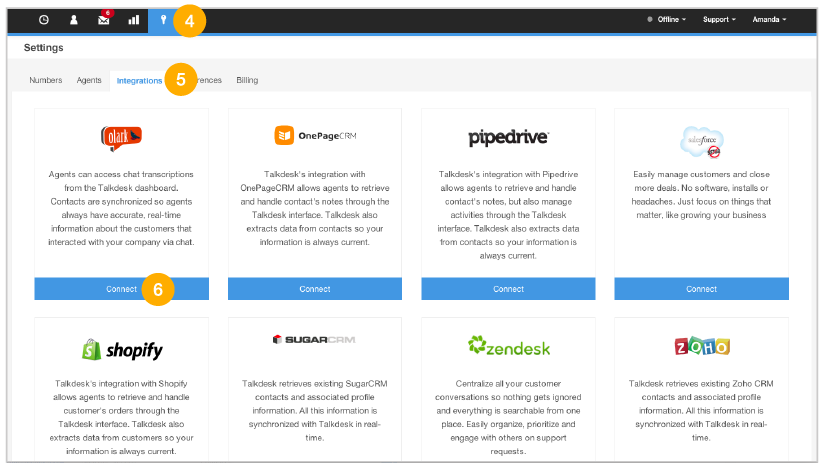 You will need to enter the Site ID [7] from the previous step. Then select the appropriate boxes [8] to synchronize contacts and chat interactions.
Once you have completed these steps click "Save" [9]. You're almost finished!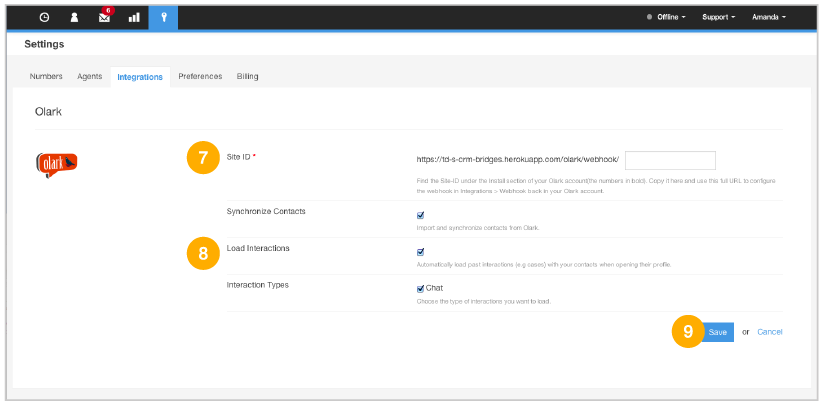 Note: You will only see contacts and interactions that happened after the integration was activated.