The setup is quick and easy and no programming is required. Just enter your Intercom account information and the integration process is complete!
Follow these steps to activate the integration:
Activate the Intercom Integration in Talkdesk
Log in to your Talkdesk account as an Administrator.
Click the "Admin" section [1] at the top of the page.
Select the "Integrations" tab [2].
Click on the Intercom "Connect" button [3]: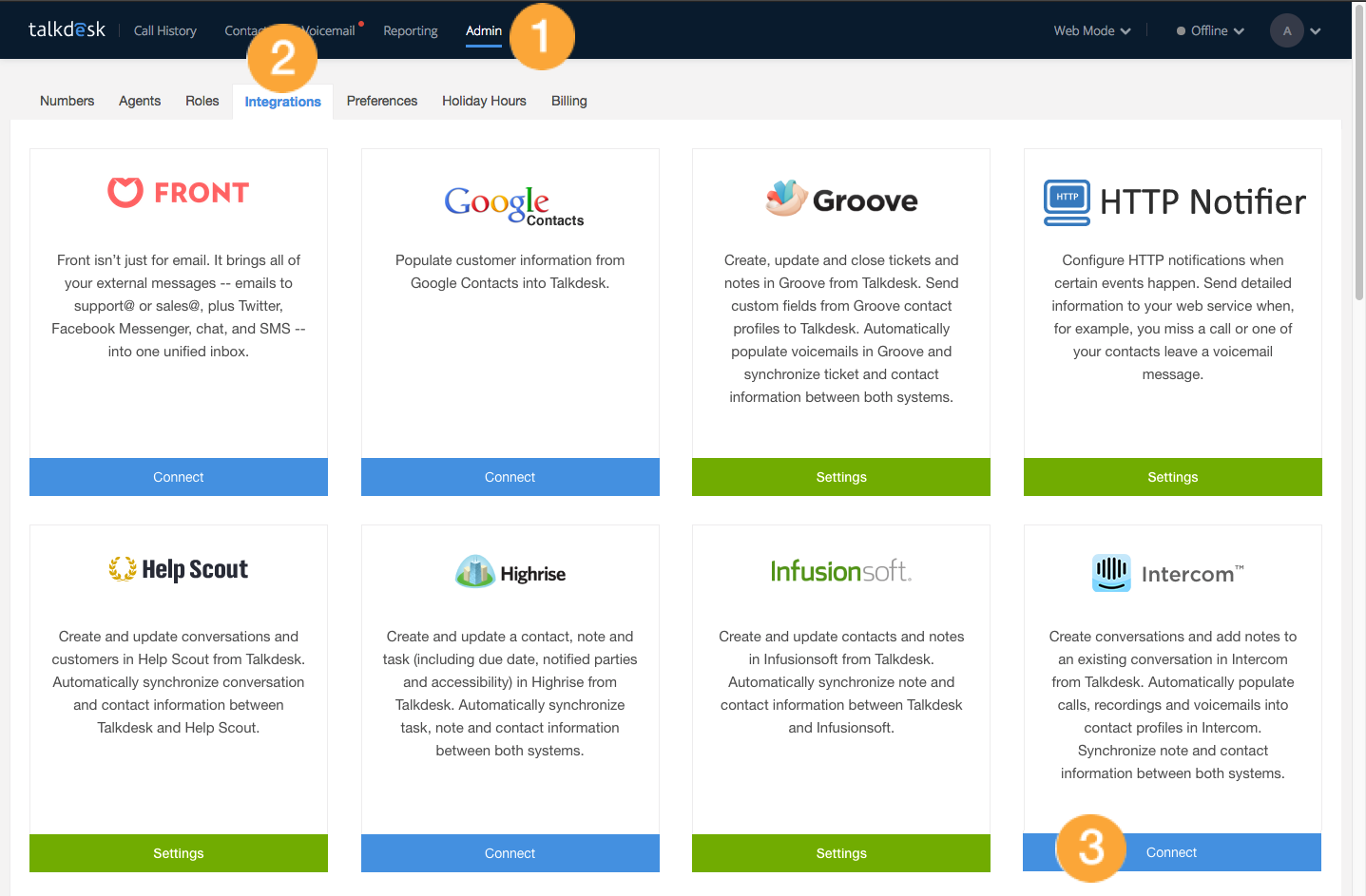 Select the relevant settings for your integration, then click the "Connect Intercom" button [4]: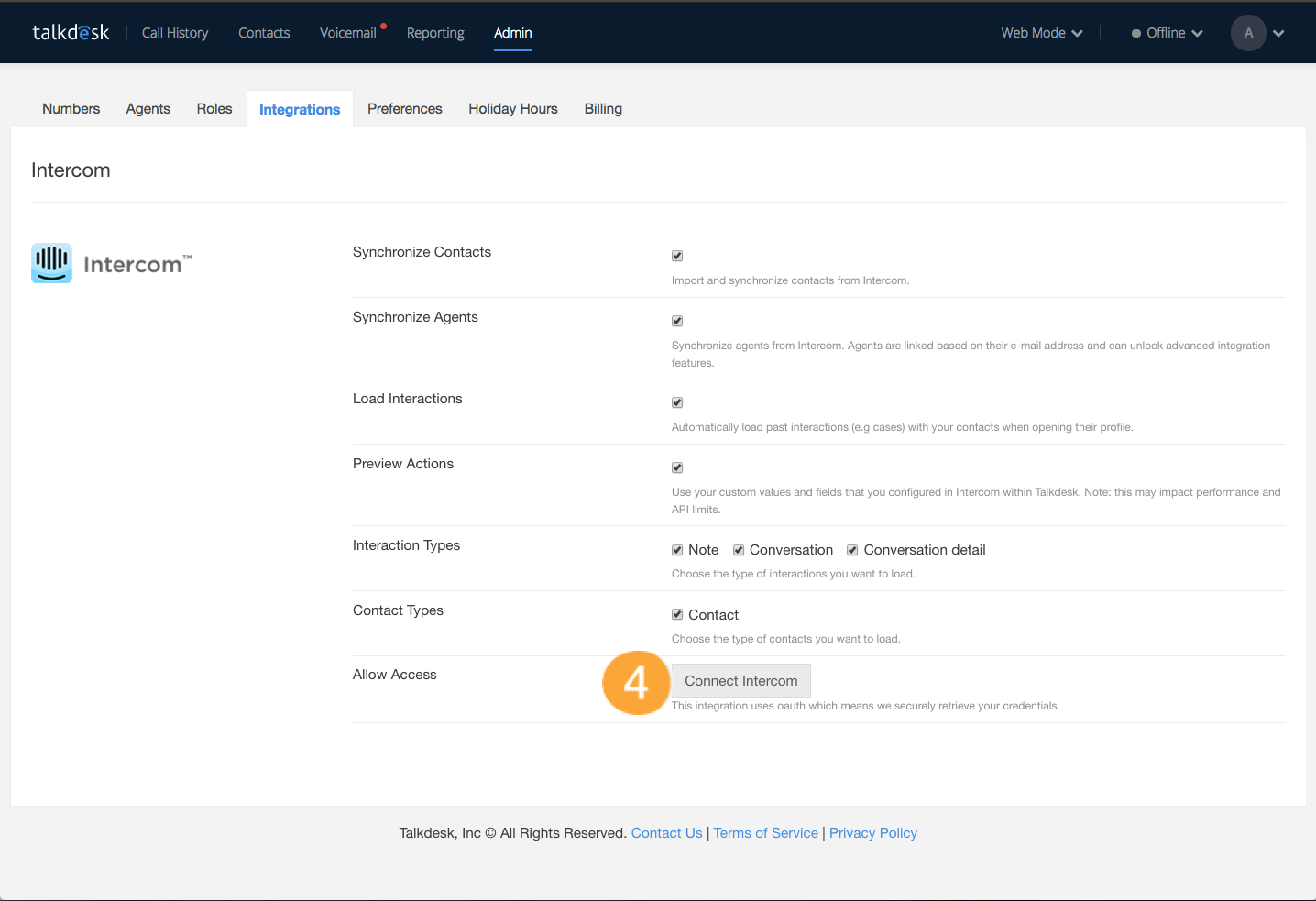 Enter your email address [5] and password [6].
Click Sign In [7]: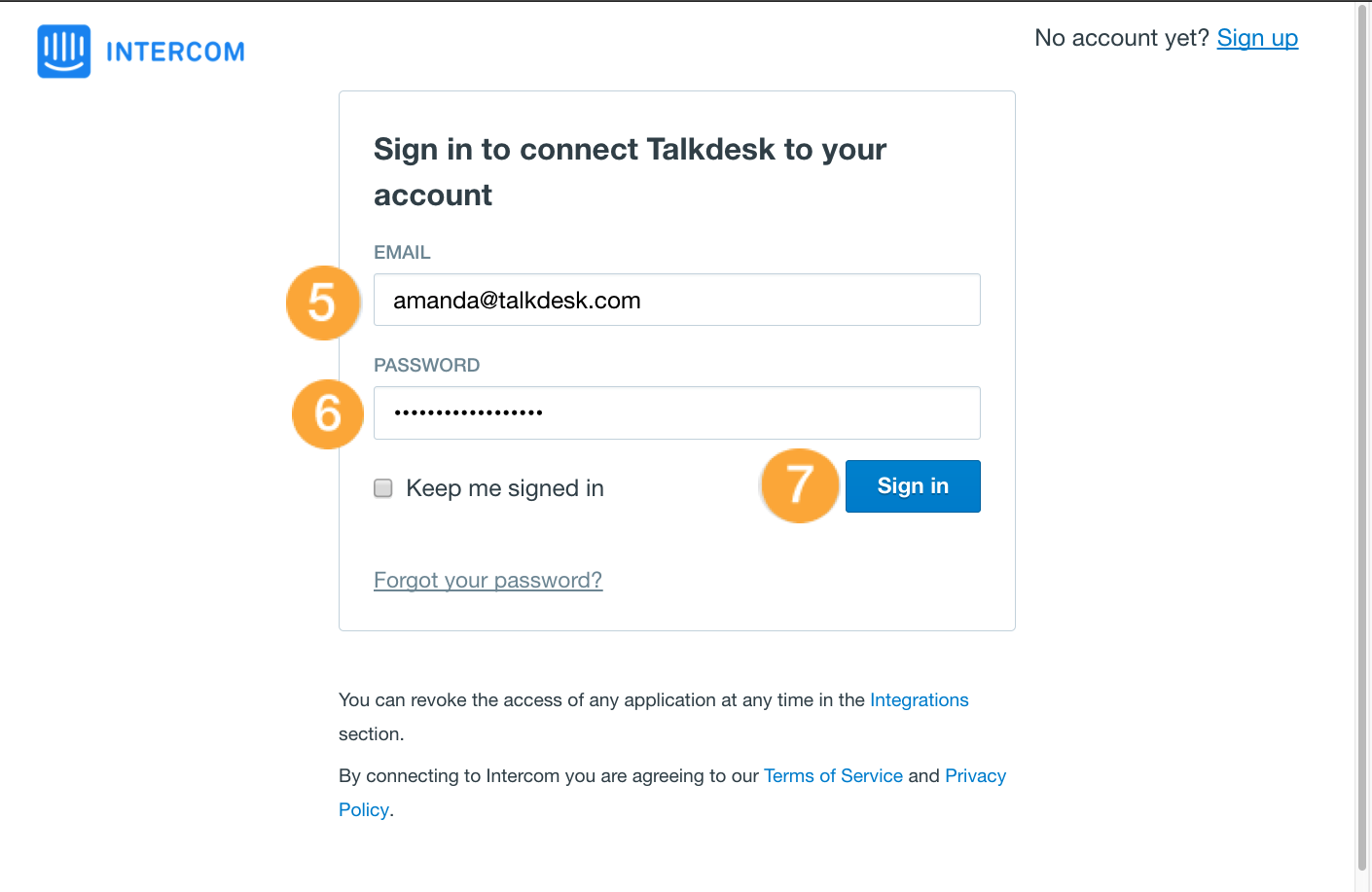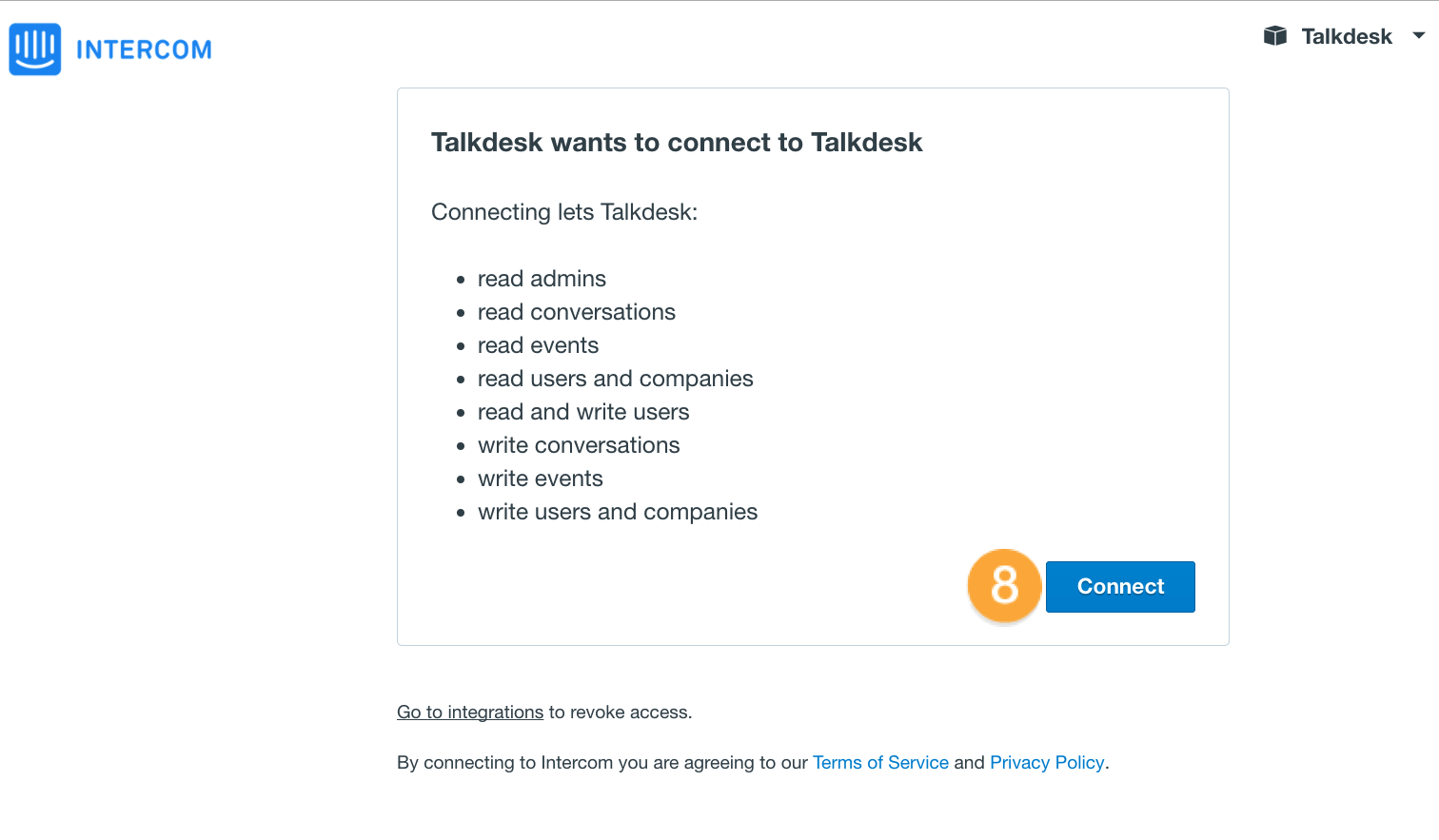 You'll now be shown a confirmation screen: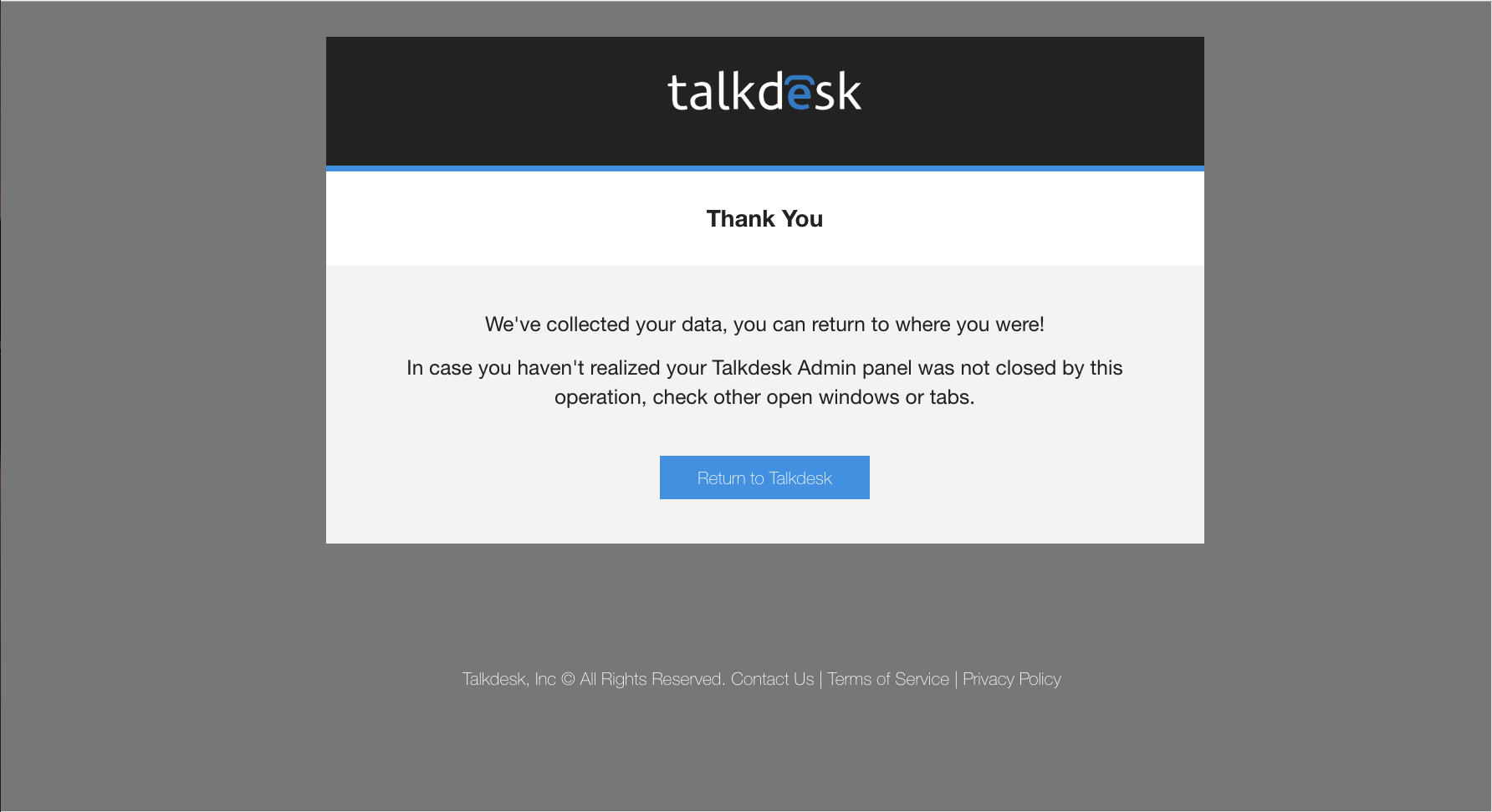 Close that, return to Talkdesk, refresh the page and you're done!
The Talkdesk and Intercom Integration is activated. All information will be automatically synchronized between Talkdesk and Intercom and you can start adding automations.