Setting up this integration is simple. No programming is required; just enter your Bigcommerce account information and the integration process is complete.
Follow these steps to activate the integration (Note: you must have admin permissions).
Get Your Bigcommerce.com Credentials
First, you need to obtain your Bigcommerce credentials. Log into your Bigcommerce account and:
Click "Setup & Tools" on the top right sub bar [1].
In the 'Advanced tools' column, select "Legacy API accounts" [2].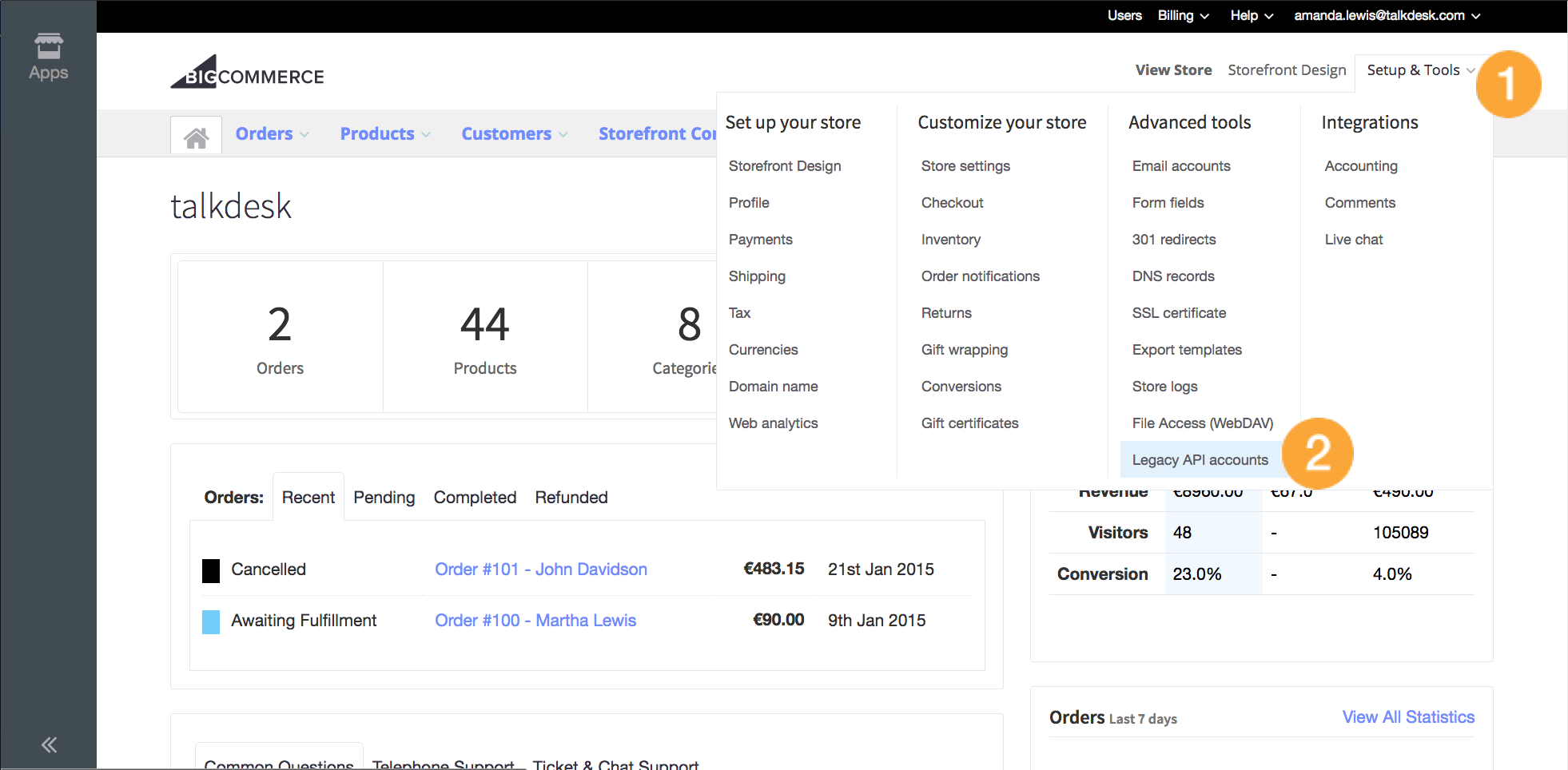 Click "Create a Legacy API Account" [3]. Your new API Path and API Token will be created and displayed so you'll need to copy it somewhere safe before continuing.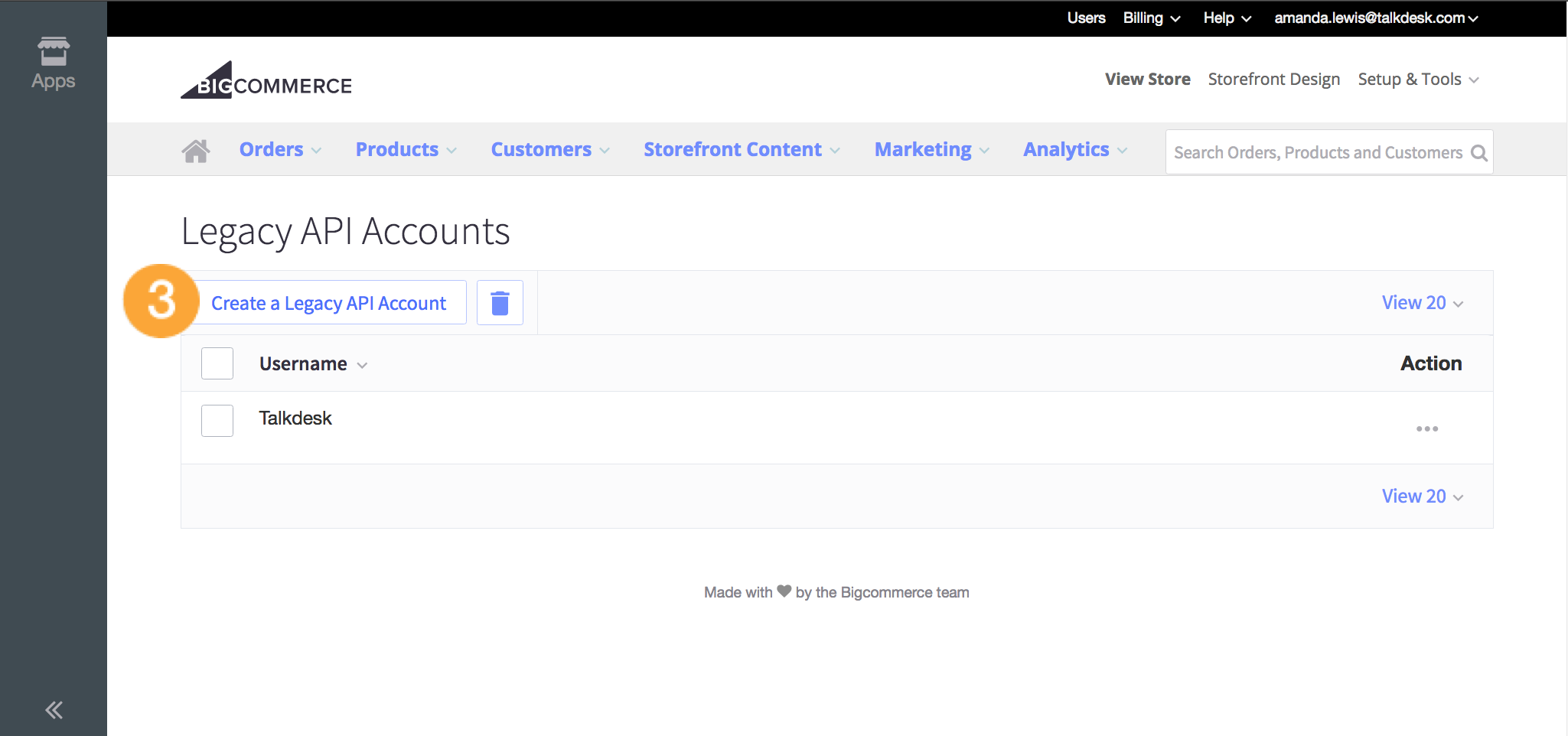 Enter a new "Username" [4].
Click "Save" [5].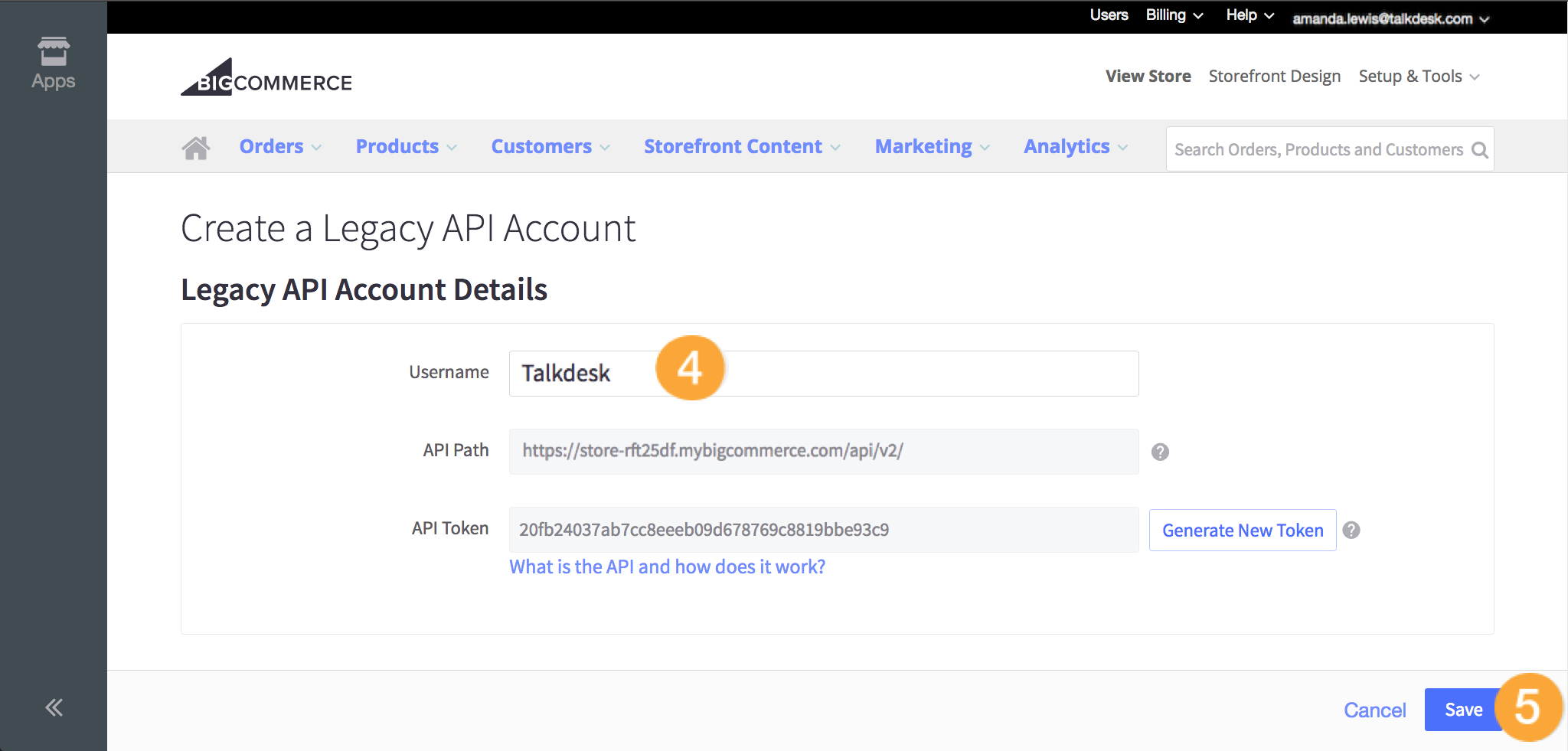 Activate Bigcommerce Integration in Talkdesk
1. Log into your Talkdesk account as an Administrator.
2. Click on the "Admin" section [6] at the top of the page.
3. Select the "Integrations" tab [7] and click on the Bigcommerce "Connect" button [8].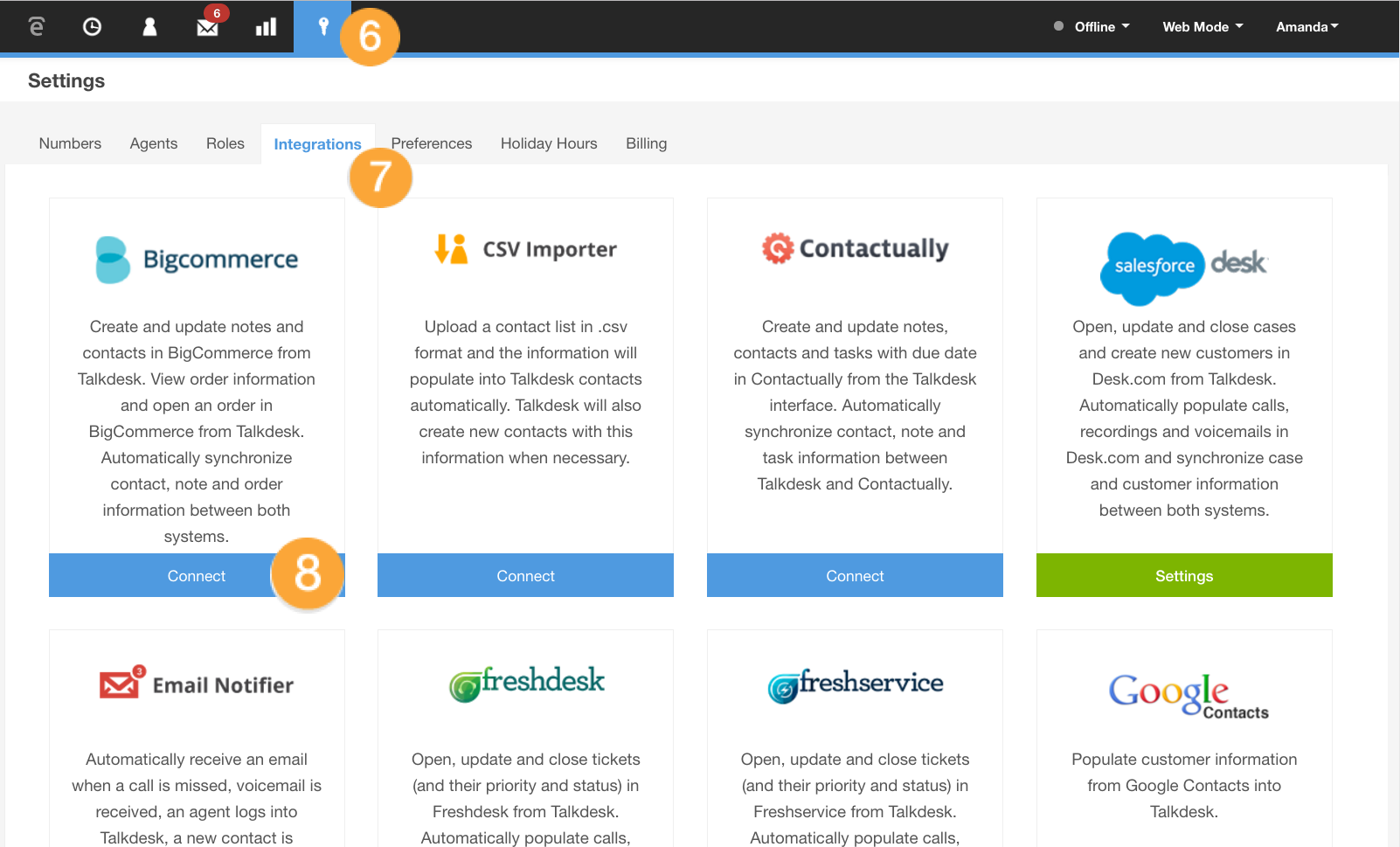 4. Fill out the form with your Desk.com credentials:
The Website is your API Path [9].
Enter your Username [10].
Enter your API Token [11].
Select the appropriate boxes to customize the configuration in order to synchronize contacts, notes and orders [12].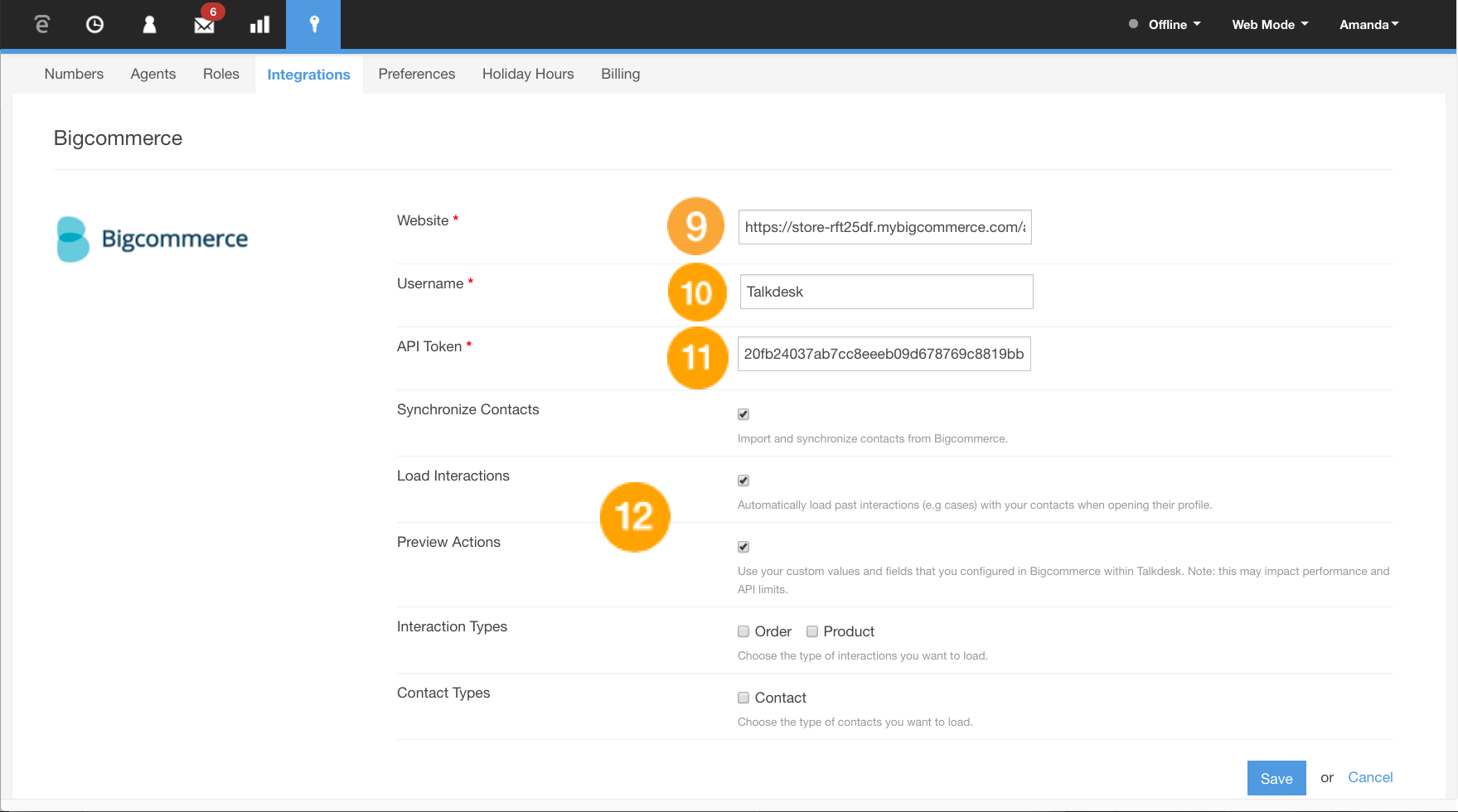 Once you complete these steps click "Save" and that's it! The Talkdesk and Bigcommerce integration is activated and you can start adding your automations!