AppConnect Permissions
Please ensure that you have the appropriate permissions to install (and manage) applications.
Also, if multiple users have the permission to install (and manage) applications, you may encounter an error if there are multiple attempts to install the same application. To minimize issues, we recommend that you only grant permissions to a limited number of users. For example, if you currently have multiple users with the 'Admin' role, consider creating a separate role for AppConnect.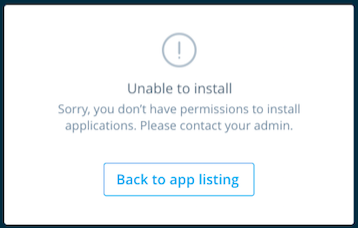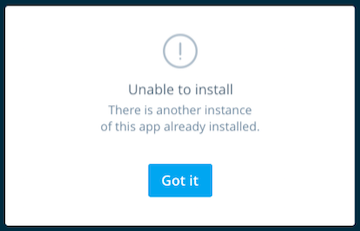 For more information about permissions, please follow the instructions here.
Common Issues
For the majority of errors that you may encounter installing (and managing) apps, simply click on the 'Contact Support' link [1] at the bottom of the error. This will open a new email via your email client which includes key information about the error you encountered. This information helps our support team to better assist you.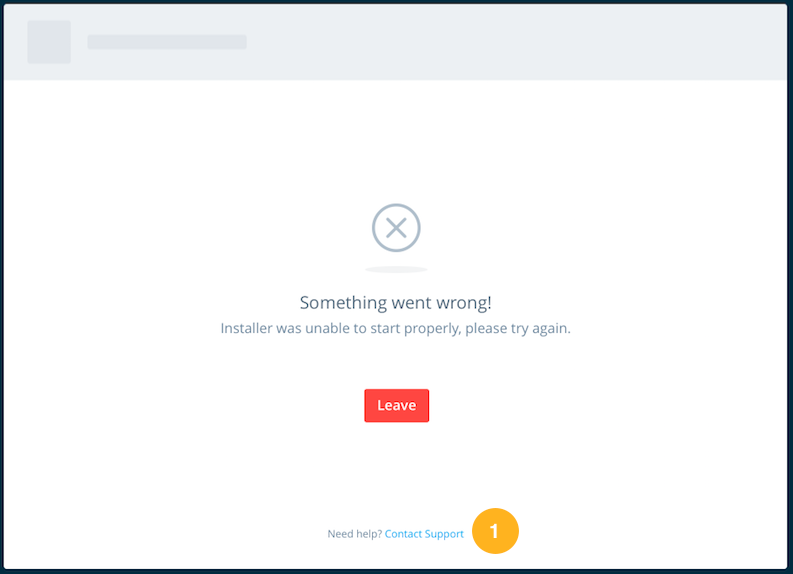 For other issues, such as a problem with a specific application, the contact information for the app provider will be displayed so you can follow-up with the app provider directly.