Talkdesk for Salesforce accounts can now add a related list to see Talkdesk Activities on the Account object:
Users can view all related TD activities for an account with all the related data, such as disposition codes, talk time, ring groups, and a link to call recordings.
Limitations:
This will lookup the associated account based on the the contact associated with the Talkdesk activity. 
Will only work if a contact is only associated with one account.
If a contact is assigned to more than one account, the Talkdesk activity won't be associated correctly.
How to setup:
Go to Page Layouts [1] under Accounts: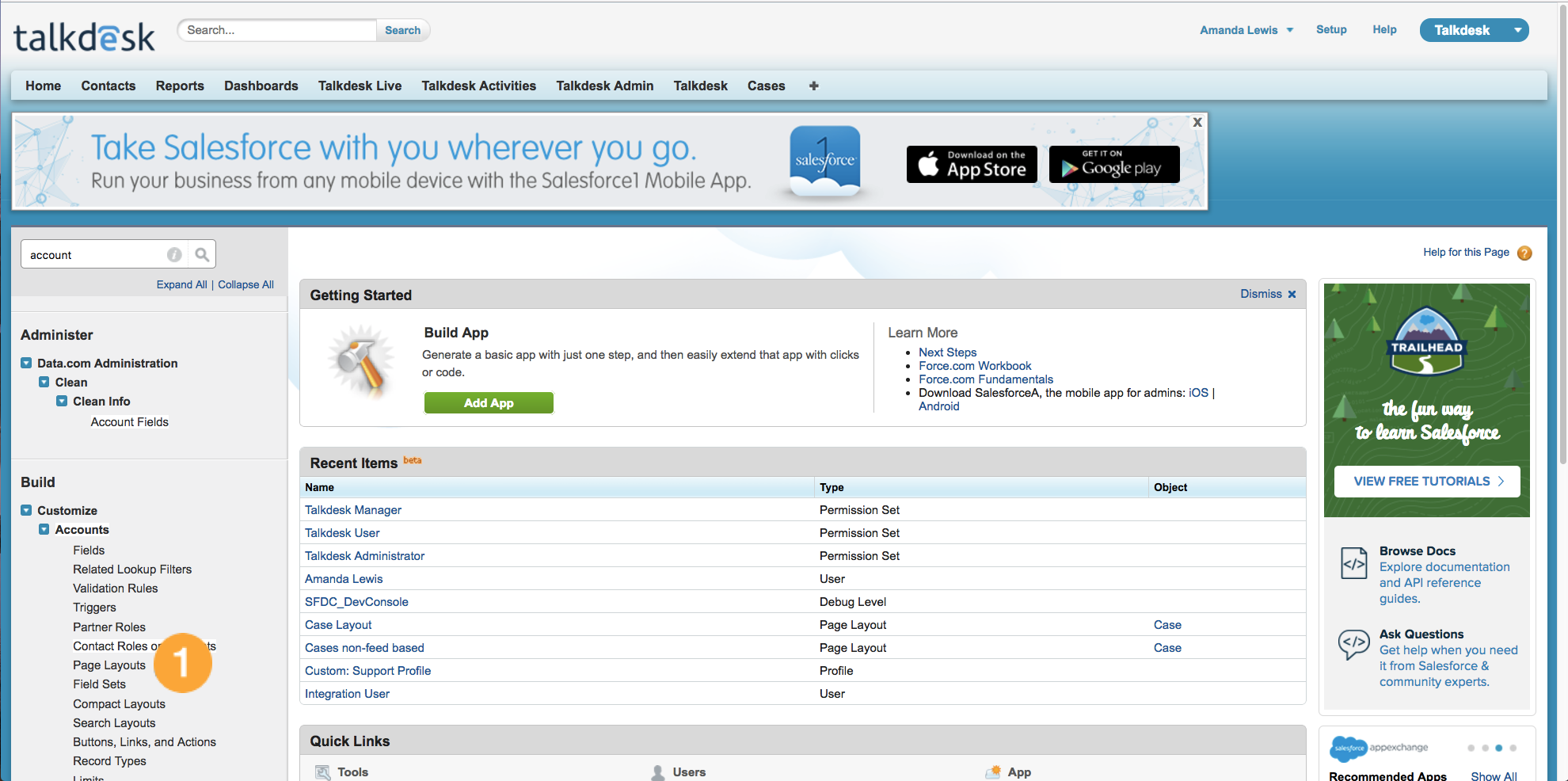 Select the Page Layout to edit [2]: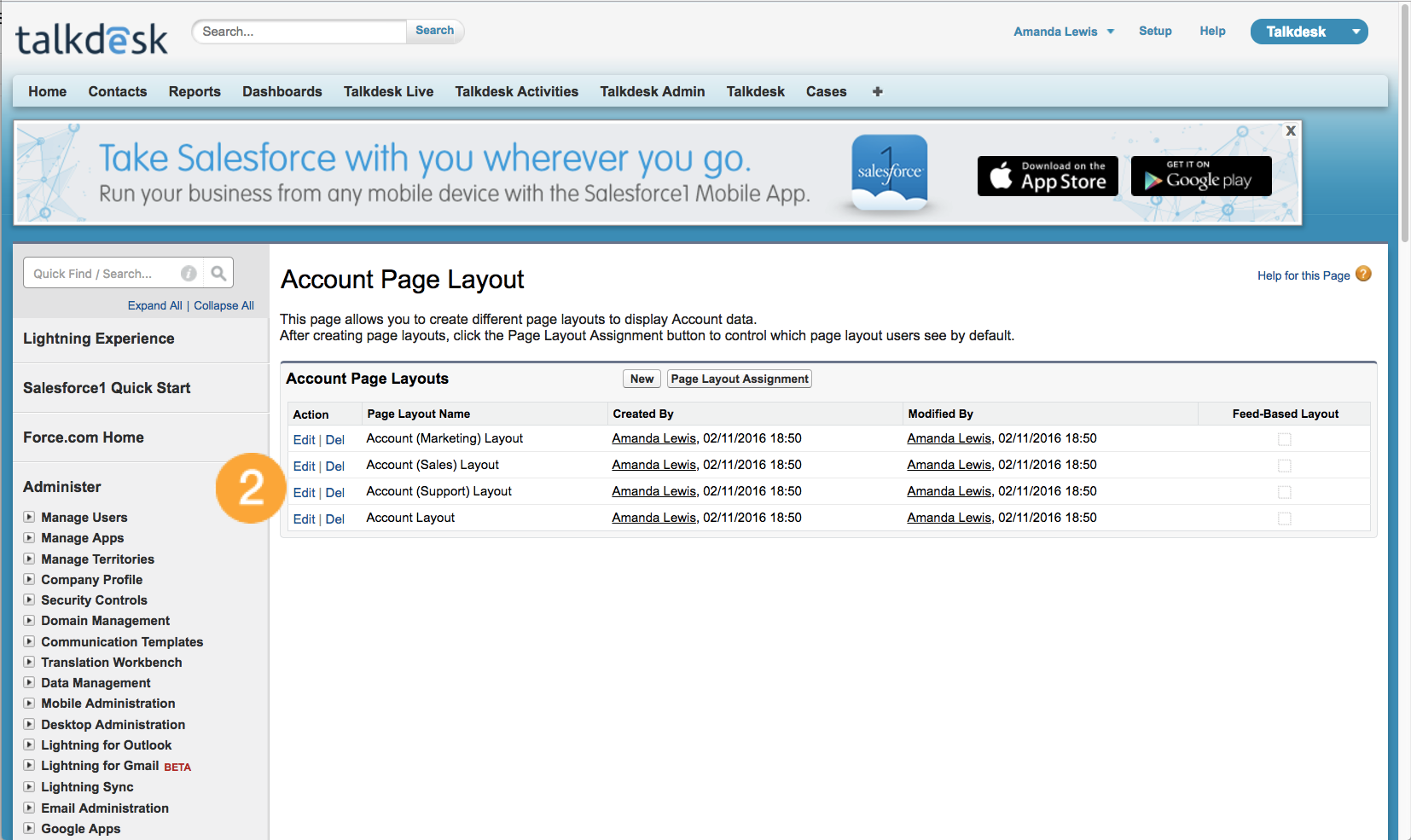 Go to Related List [3] in the Account layout and drag the Talkdesk Activities [4] related list to the related list section: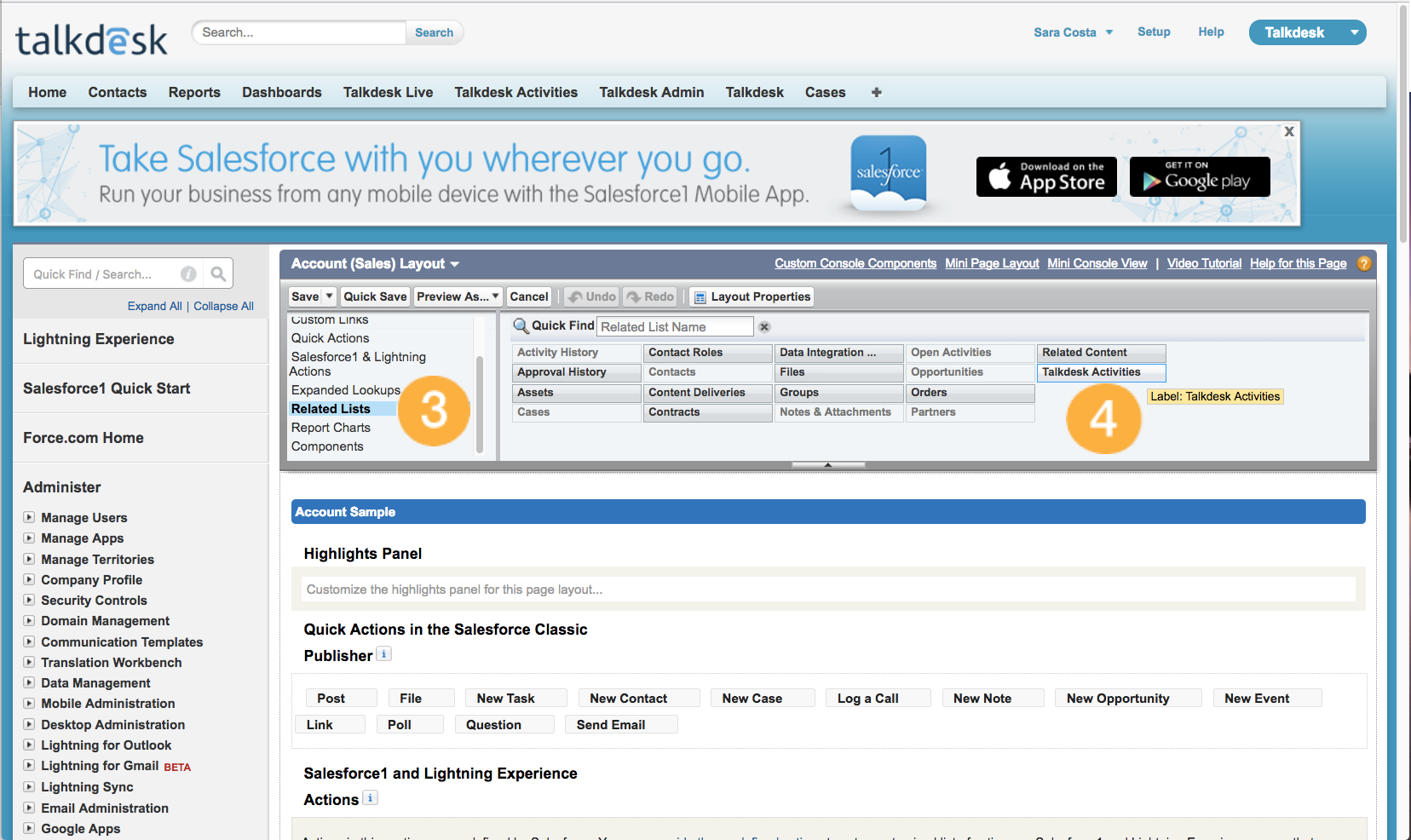 You will now see your Talkdesk Activities [5] on the selected Account object: